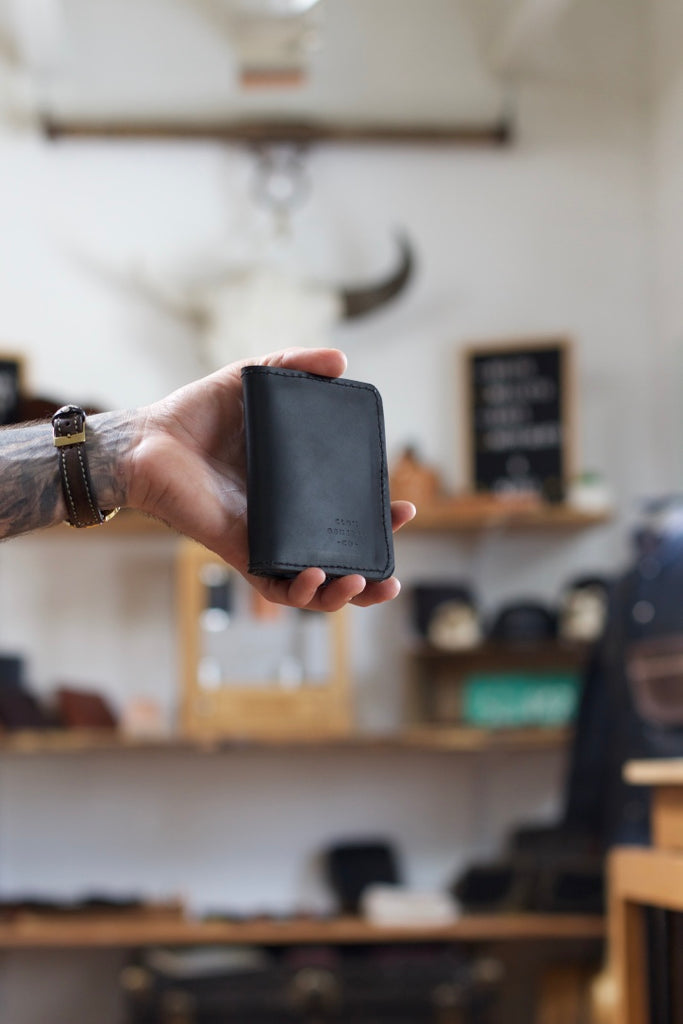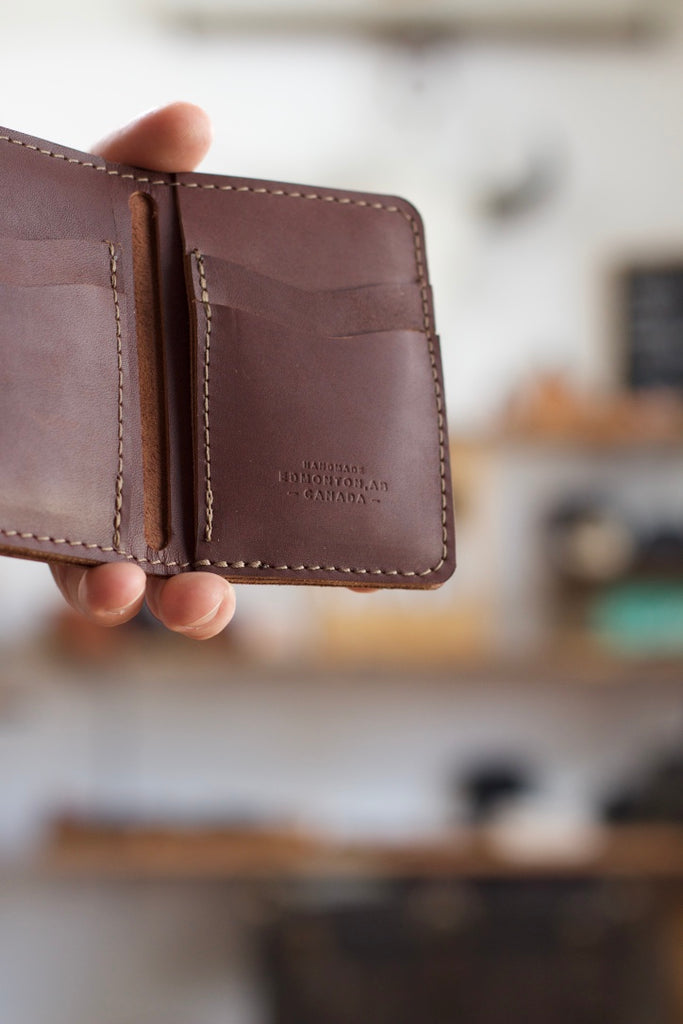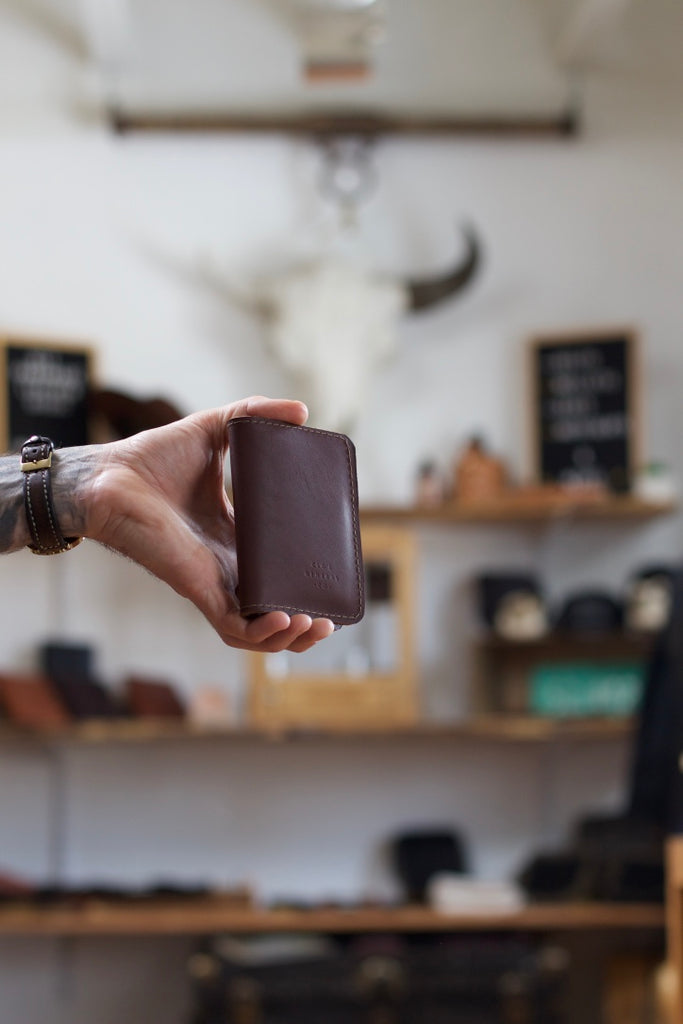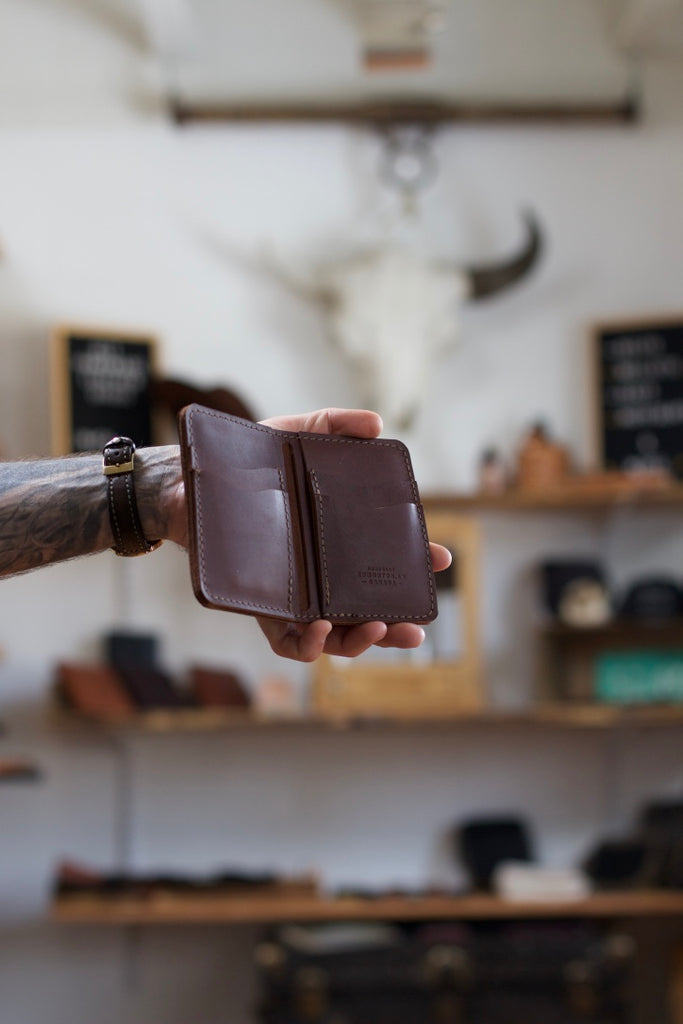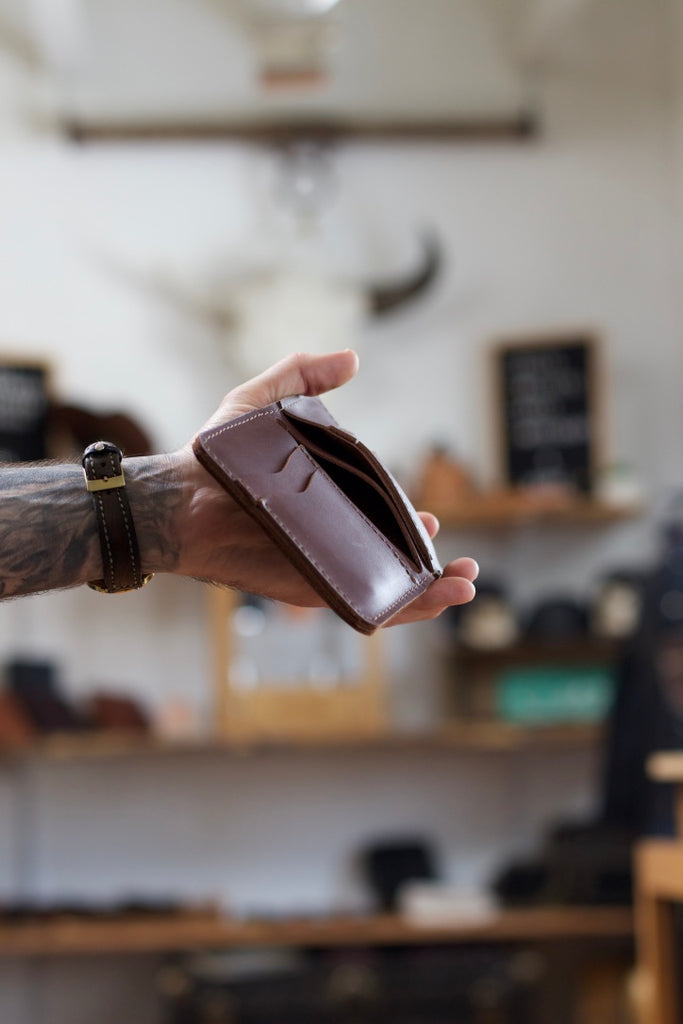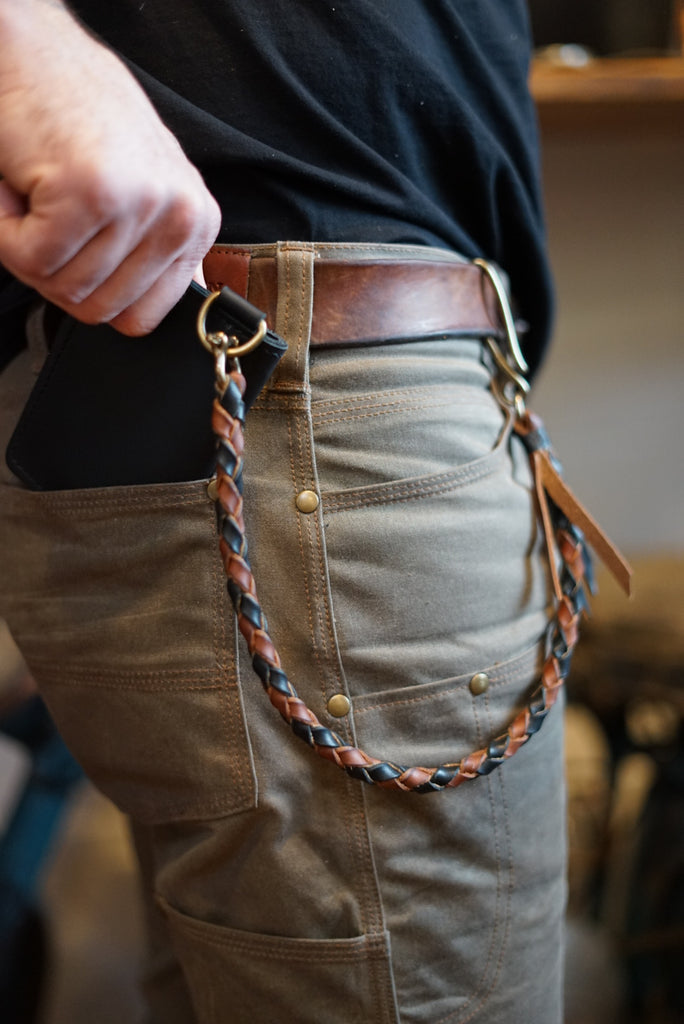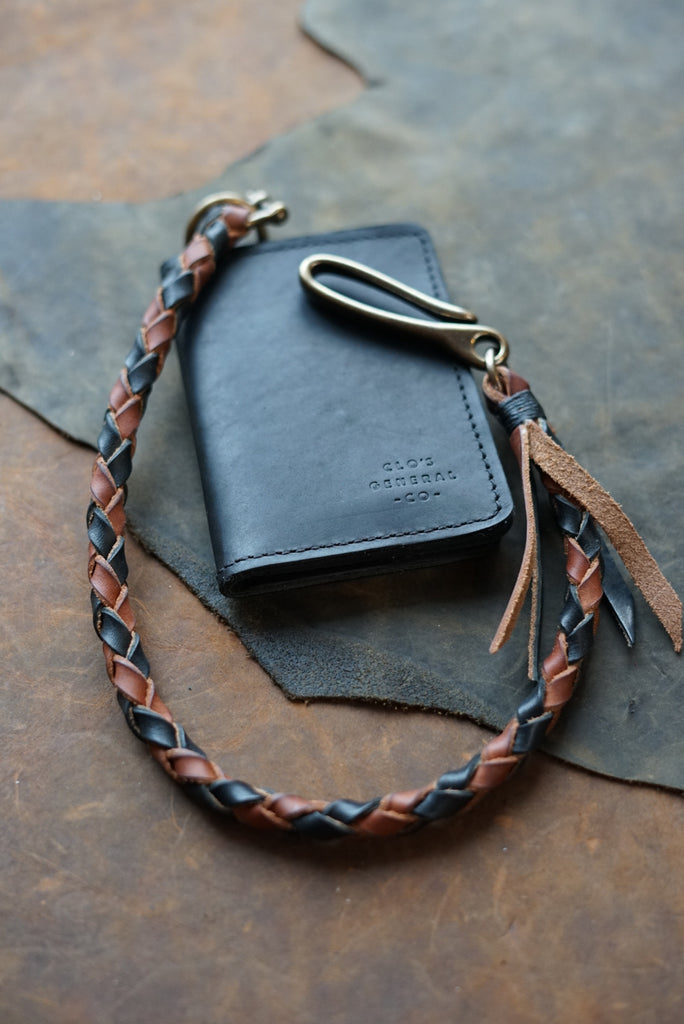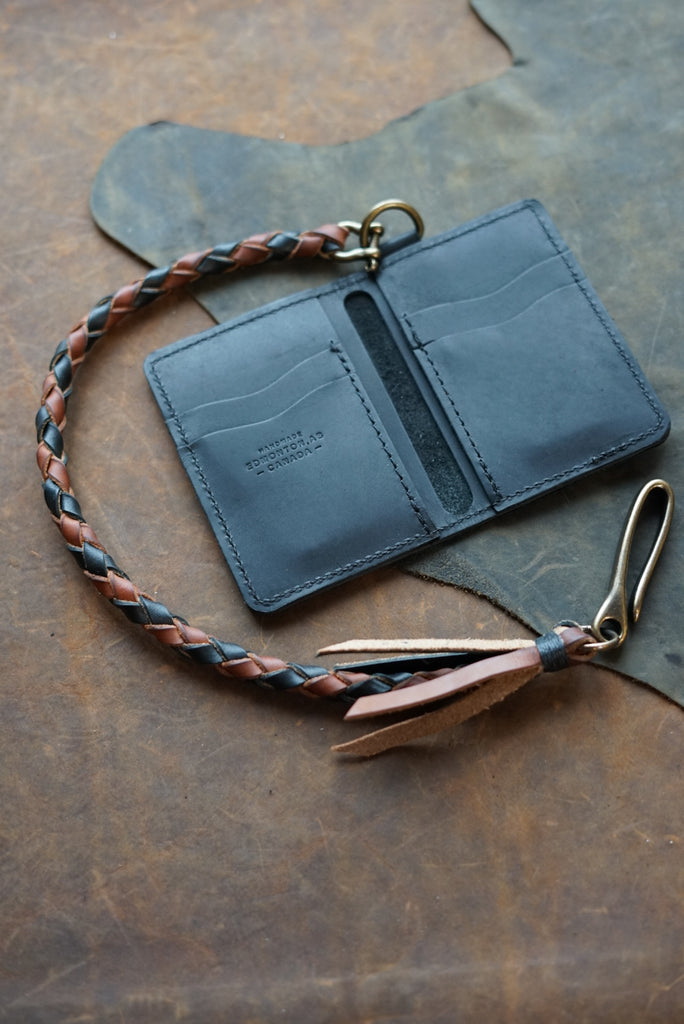 Clo's General Leather Co
Mini Trucker
These wallets are hand made with 2 - 4 oz full grain leather.
This design is a mini version of our "Trucker Wallet"
There are four card slots
Behind the card slot there is an insert that can be used for folded cash and/or receipts.
Choose your leather color:
Black
Brown
Natural Veg Tan
Tip from the shop:

Natural Veg Tan will "patina" over time from light to dark

Dimensions:
Height: 4.5" Tall
Length:
(When Closed) 3.5" Long
(When Open) 7" Long
Option:
Add a four-strand, round braided lanyard to your wallet. The lanyard comes attached to the wallet via a "D-Ring" and attaches to a belt via a "Japense fish hook". This ensure that your belt stays at your side even if it falls out of your pocket.