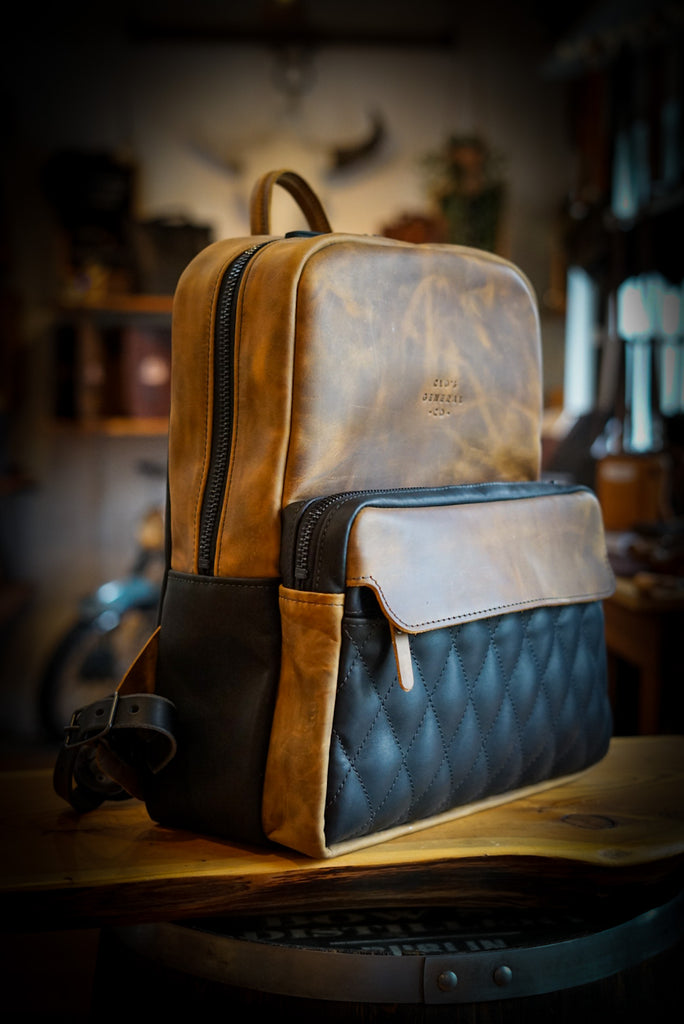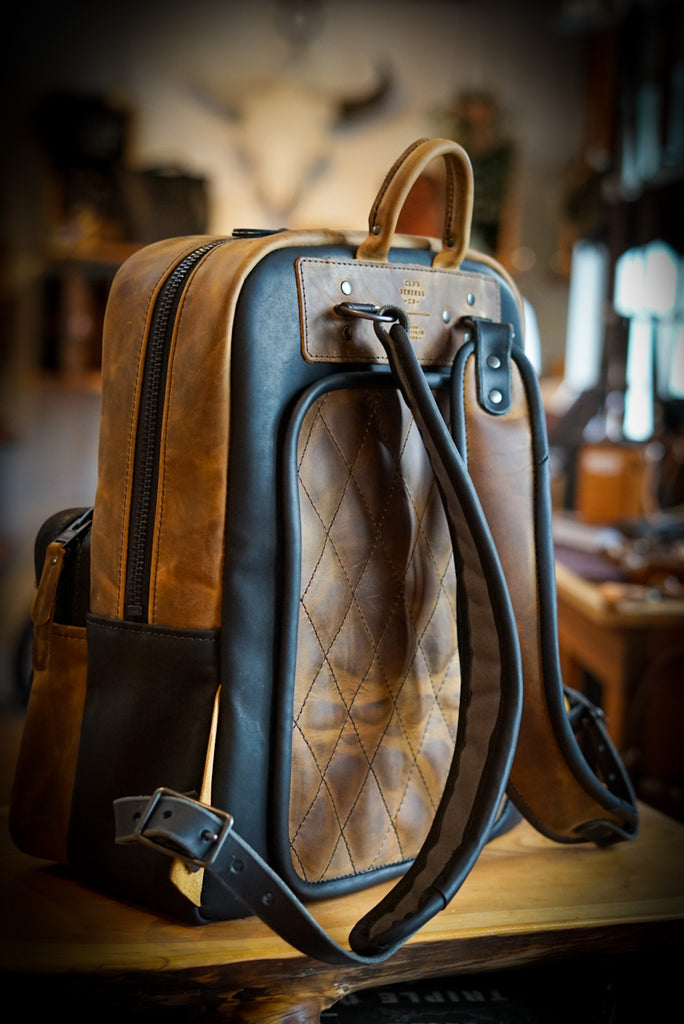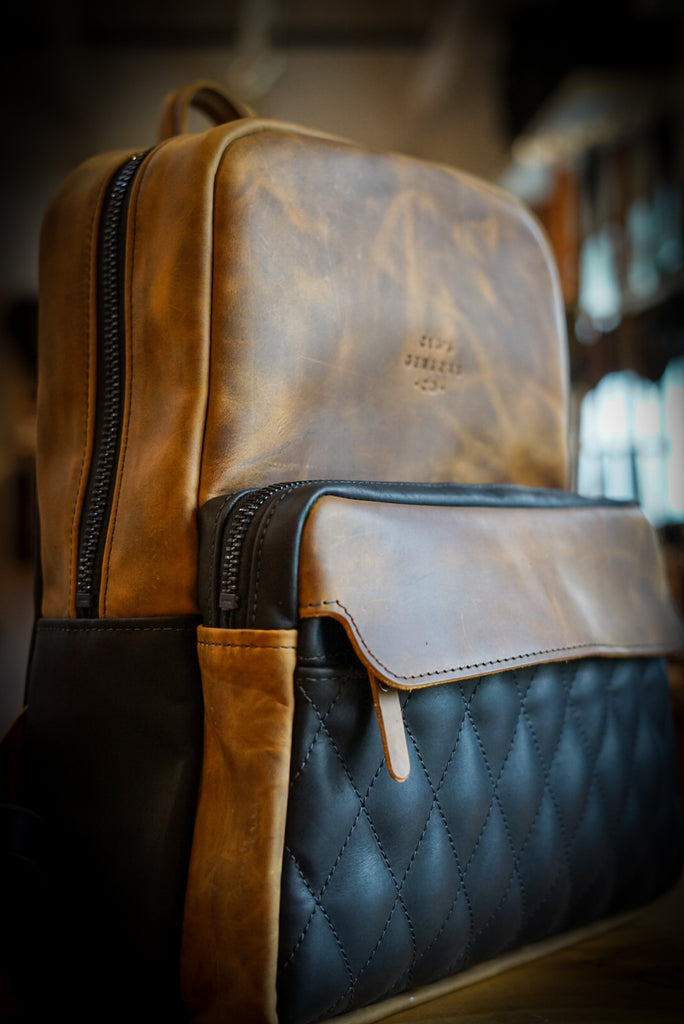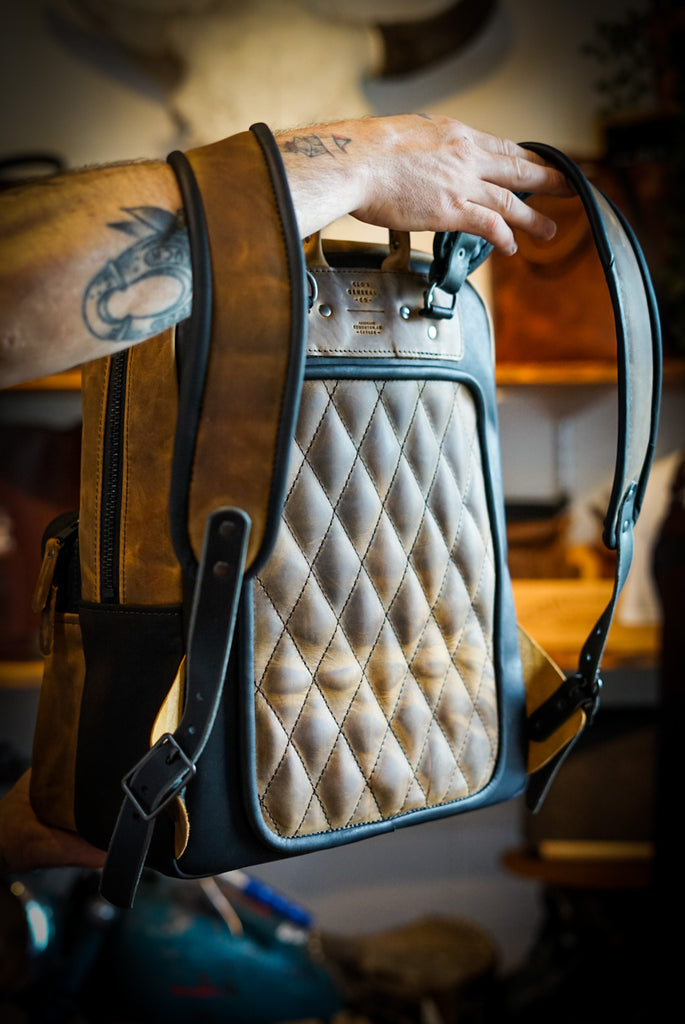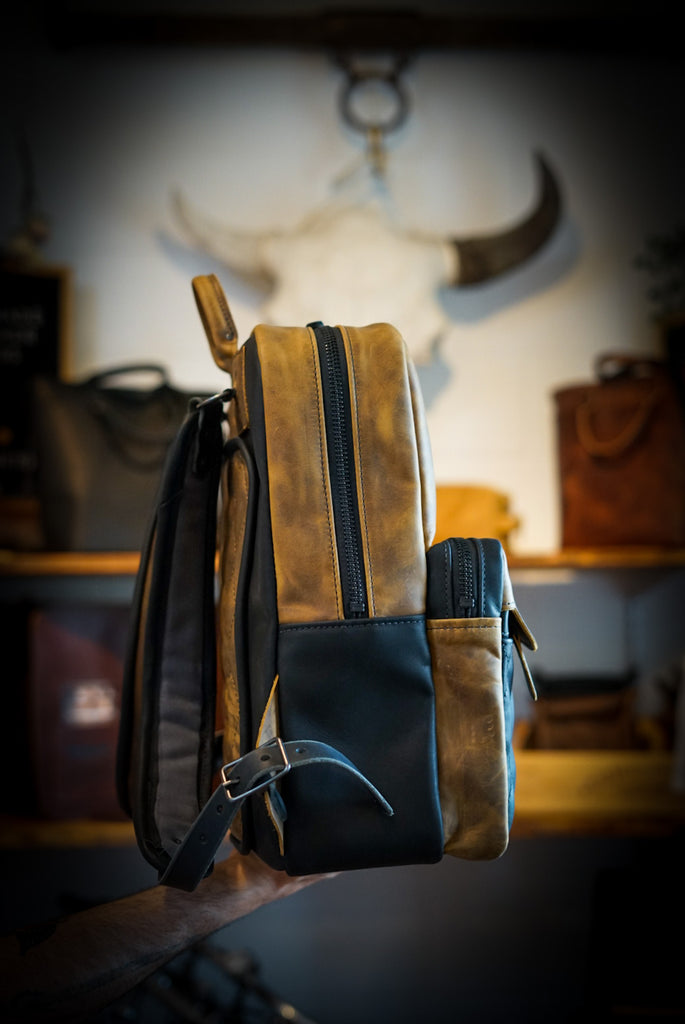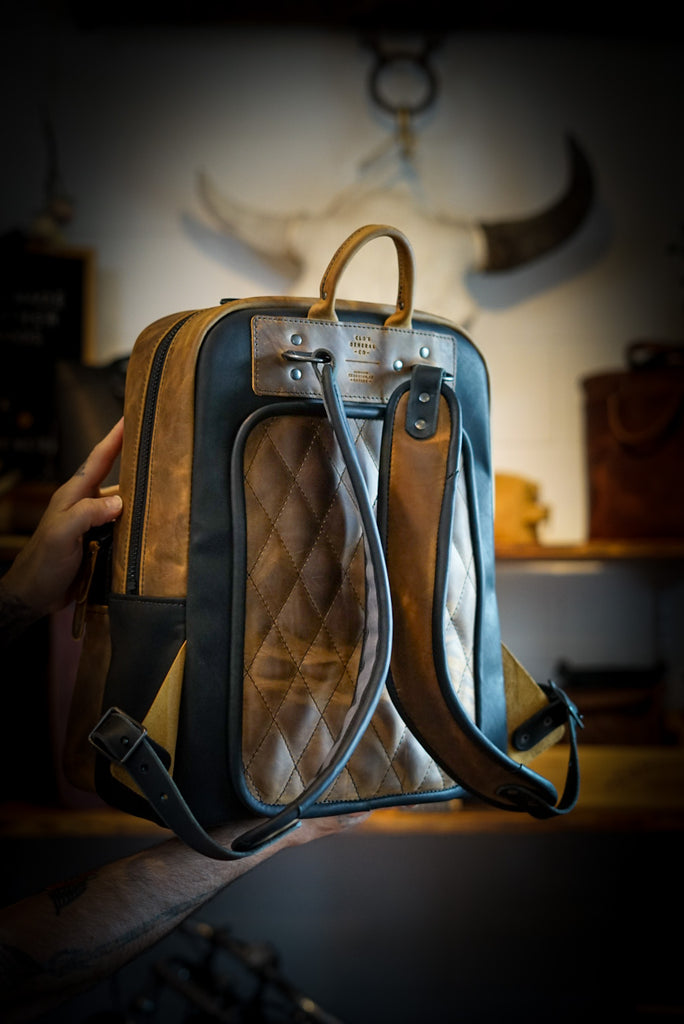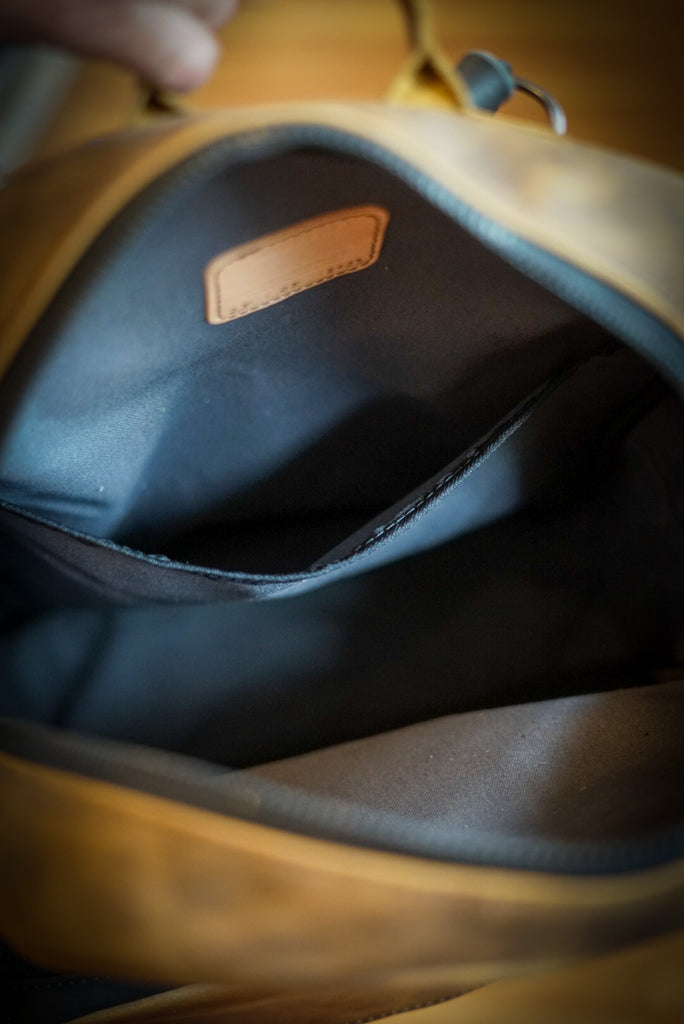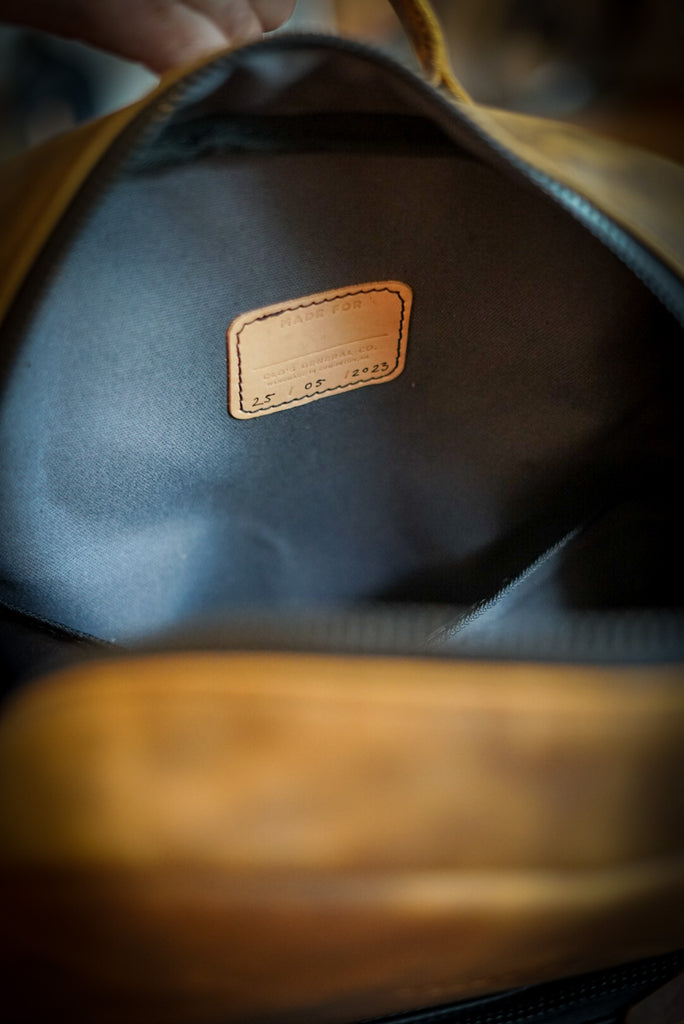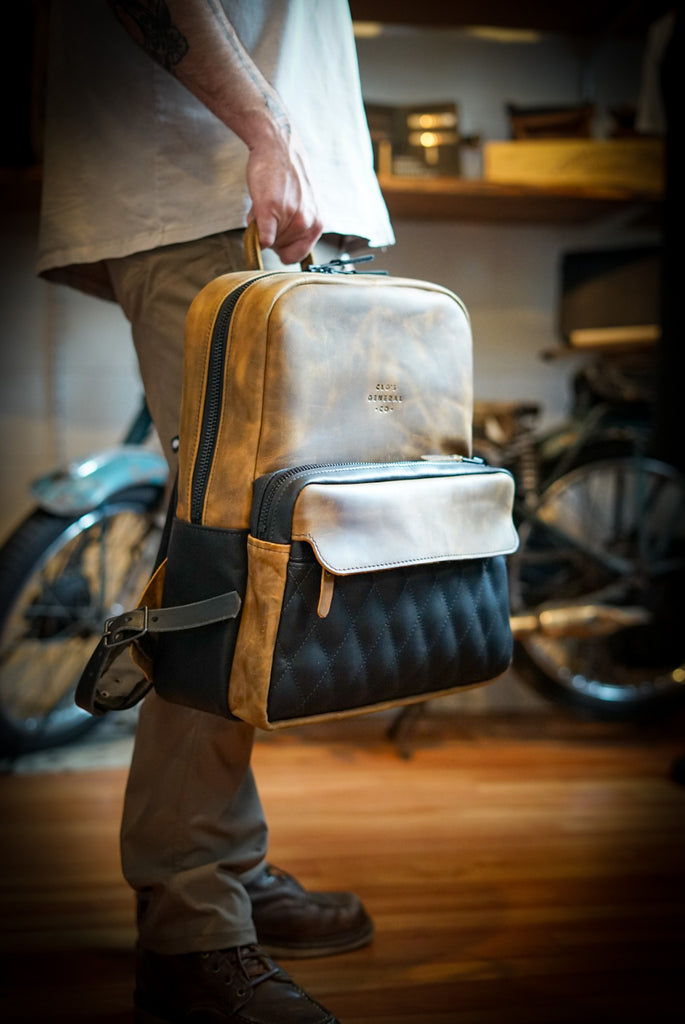 Clo's General Leather Co
Commuter Backpack (Diamond Stitch: Two Tone "Tobacco Brown" + Flat Black Accents)
This commuter backpack is handmade in Edmonton from 5 - 6 oz full grain leather.
The "tobacco brown" is a very unique leather as it contains a "pull up" that will bring different highlights and lowlights as the bag is used. Both leathers are smooth to the touch and contain a soft, non-waxy feel.
Added features of this bag include a front, padded diamond stitch detailing making this bag very unique and truly one-of-a-kind.
There are three zippered pockets, a rear (diamond stitched) padded slip pocket and adjustable (padded & tapered) shoulder straps.
The interior is fully lined with a water resistant, military grade canvas with a "Handmade For" patch included on the inside for an added personalized touch. 
Features Include:
Top carry handle
Front pocket diamond stitched detailing
Rear (exterior) diamond stitched padded laptop sleeve
Padded (+) tapered adjustable shoulder straps for added comfort
Large front pocket with YKK (double pull tab) top zipper entry
Small front zipper pocket (hidden under flap)
Fully lined with a water resistant, military grade canvas 
Interior slip pocket
"Handmade For" patch that can be personalized with name upon purchase
Dimensions:

L: 13.5" 
W: 4.5" (Width with front pocket: 7")
H: 17"