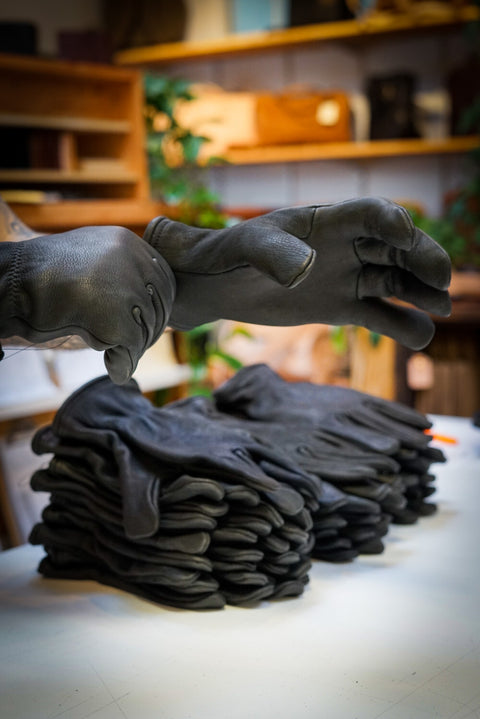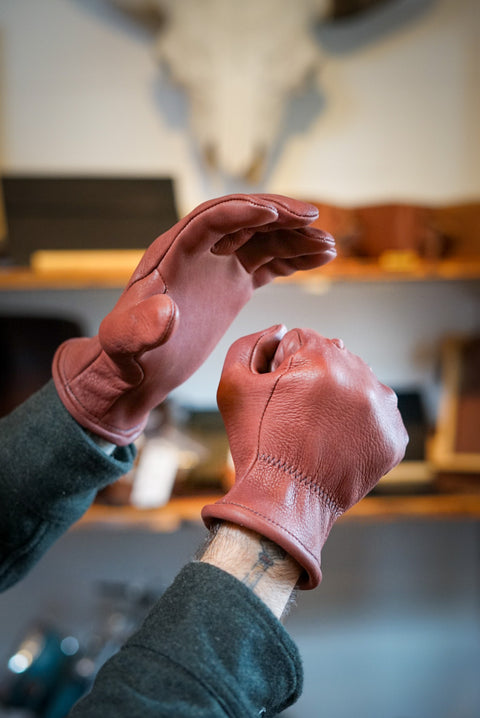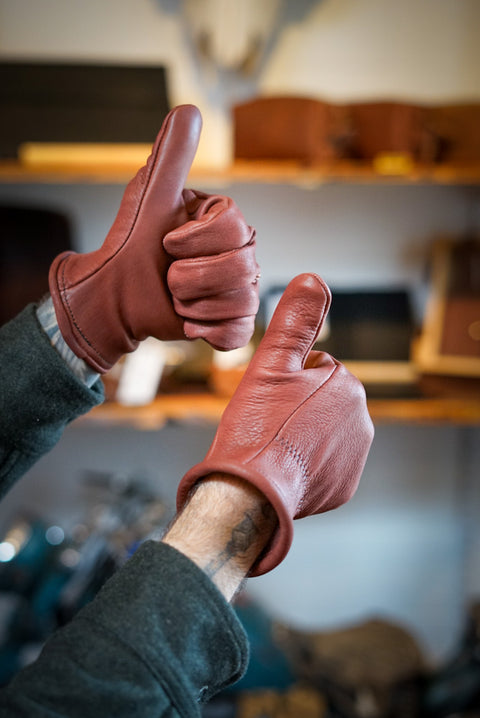 Clo's General Leather Co.
Deerhide Gloves
These hand made, five finger, deer hide gloves are the perfect addition to your lifestyle.
Available in black or brown with the option of "lined" or "unlined" interior.
Great for driving, working and playing.
Tip From The Shop:

- Be sure to take a soft measuring tape and measure the circumference of your palm and follow the guide below for the most accurate sizing. It is best for deer hide gloves to fit on the tight side upon purchase as they do soften and lightly stretch to form fit.
Size Small: 7.5" - 9"
Size Medium: 9" - 10"
Size Large: 10"- 11"

*Personalized initials are NOT available for this product*

Disclaimer: Mittens/Gloves are the only product not hand made (by us) in our shop, however, they are still handmade/produced in Alberta, Canada -