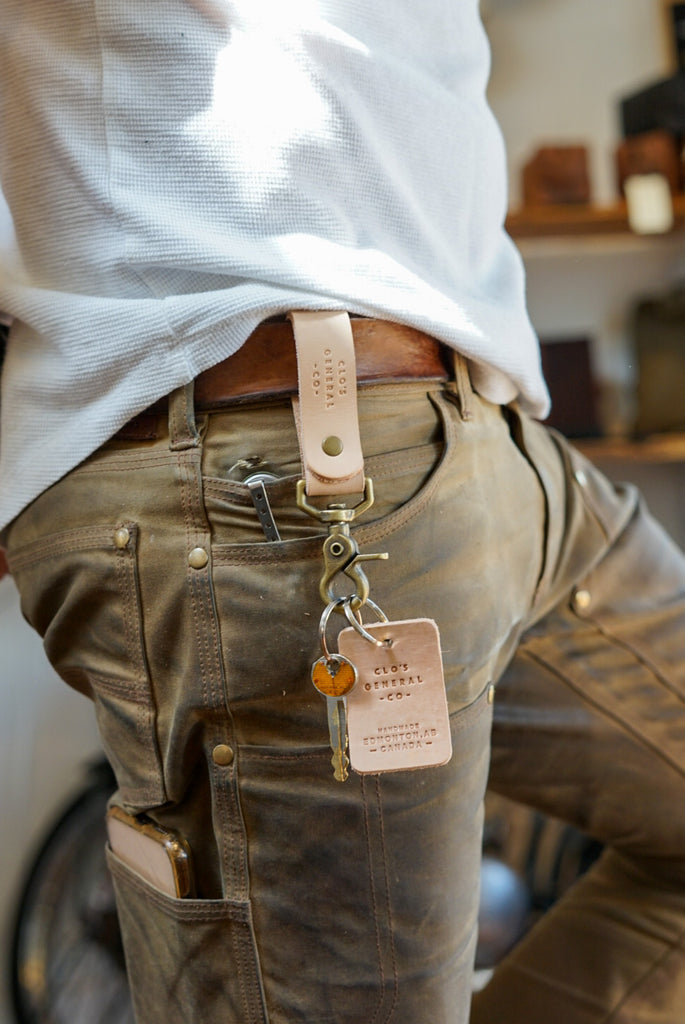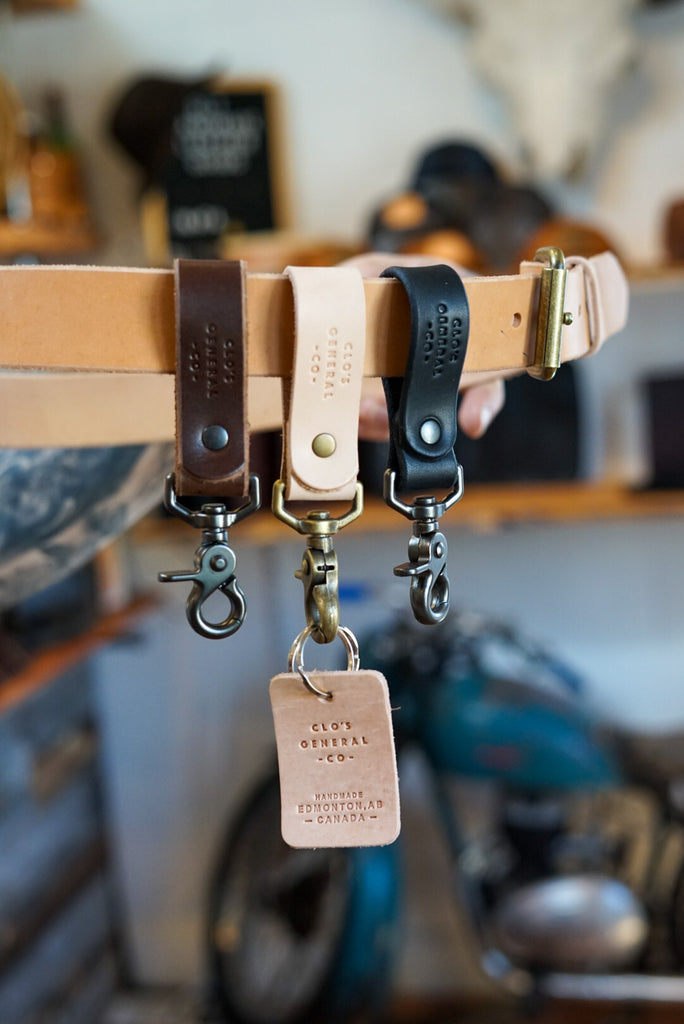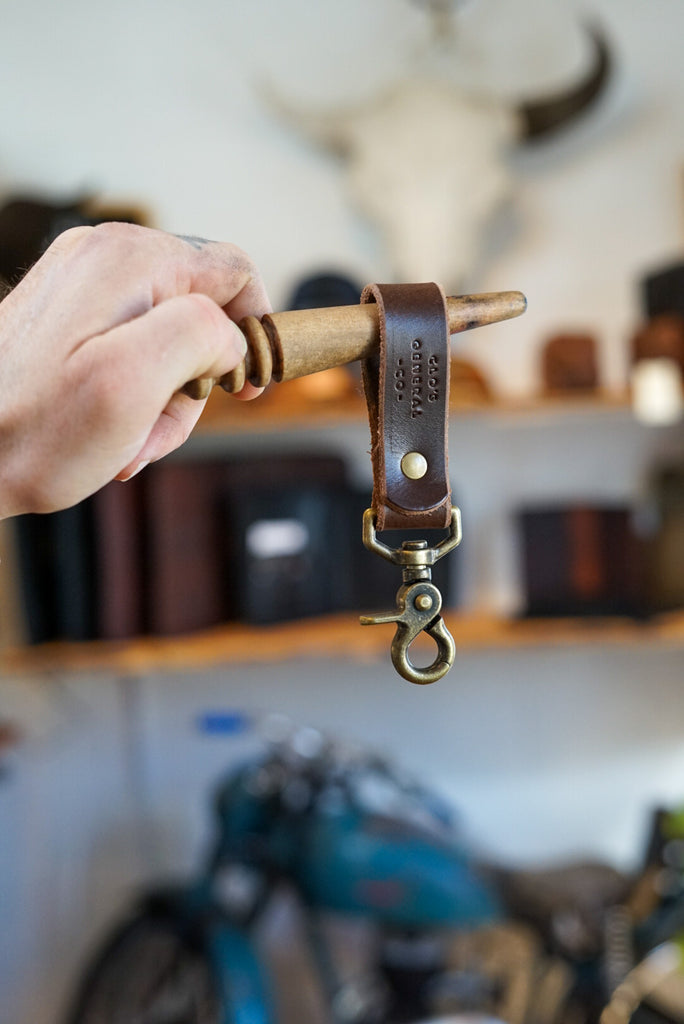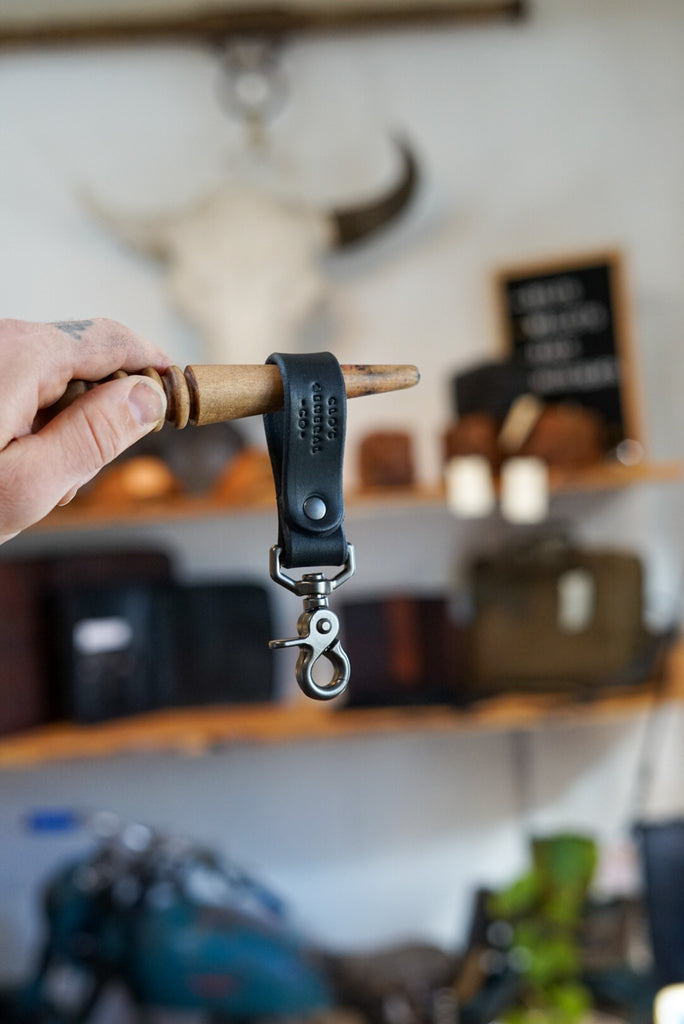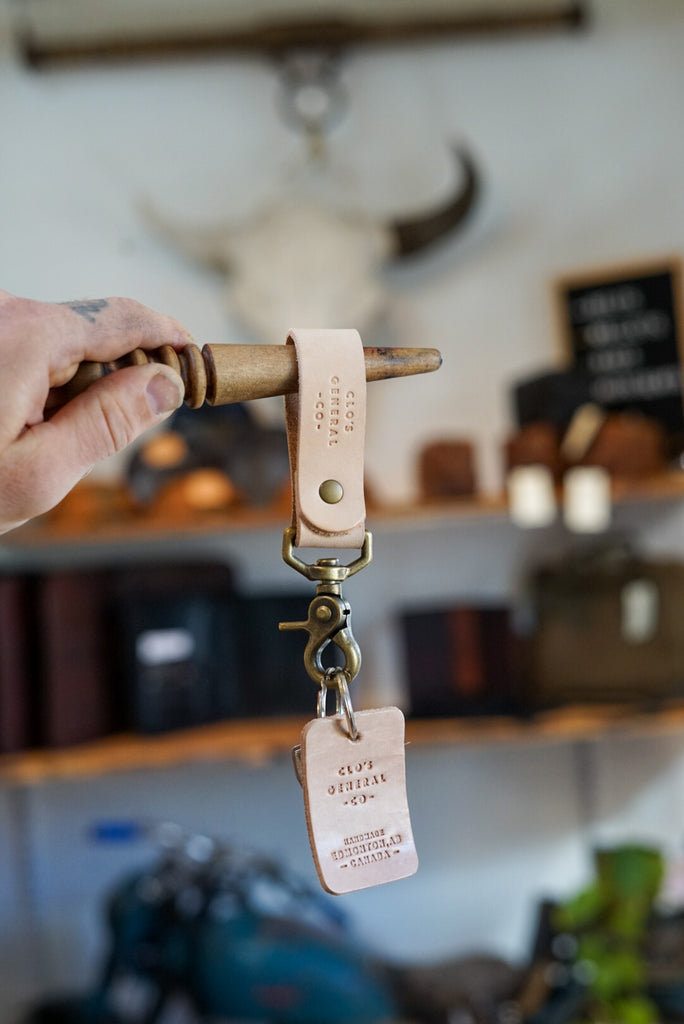 Clo's General Leather Co
Key Keeper
Keep your keys by your side with this simple design made to slide onto a belt or carry by hand.
Perfect for the those who misplaces their keys!
Simply slide the key keeper onto any belt, and then secure the belt buckle as normal. 
The trigger snap design allows easy access to clipping keys on and off while keeping your keys close + organized.