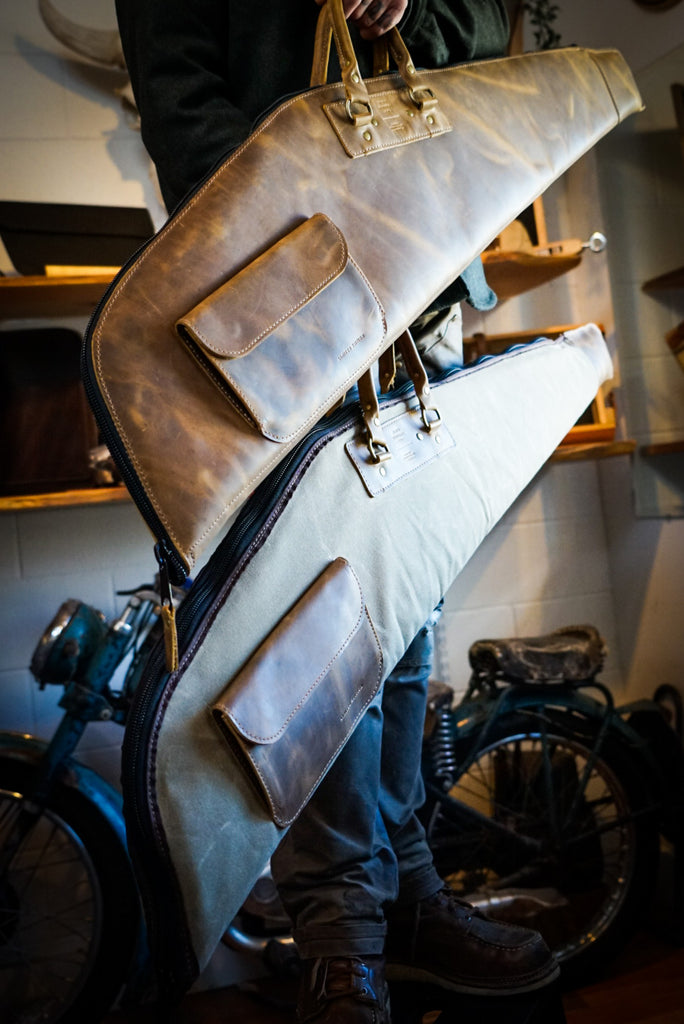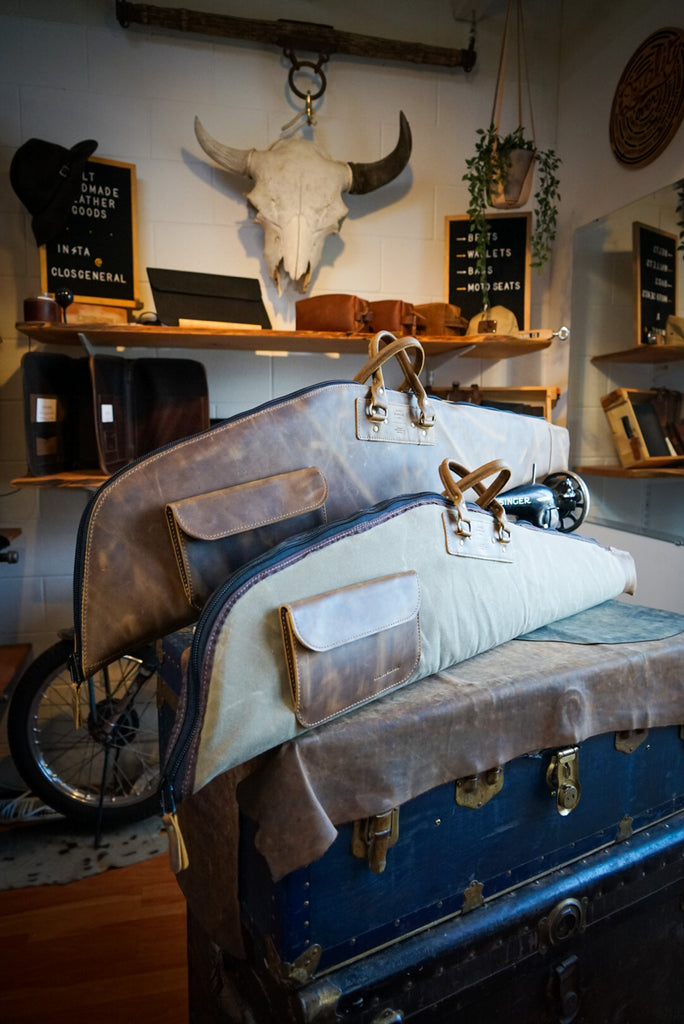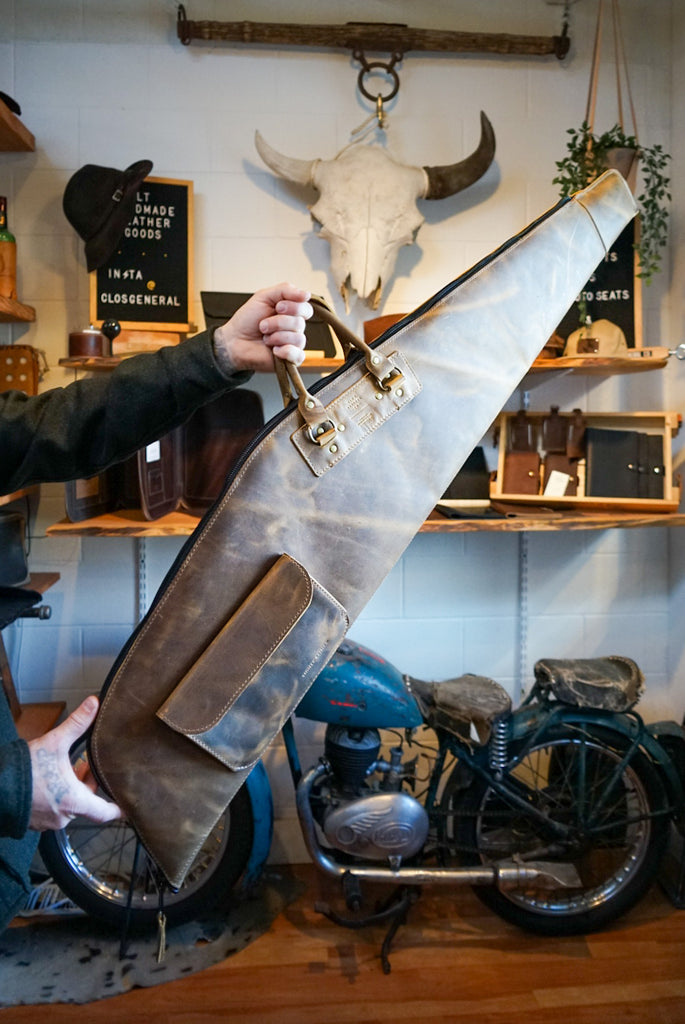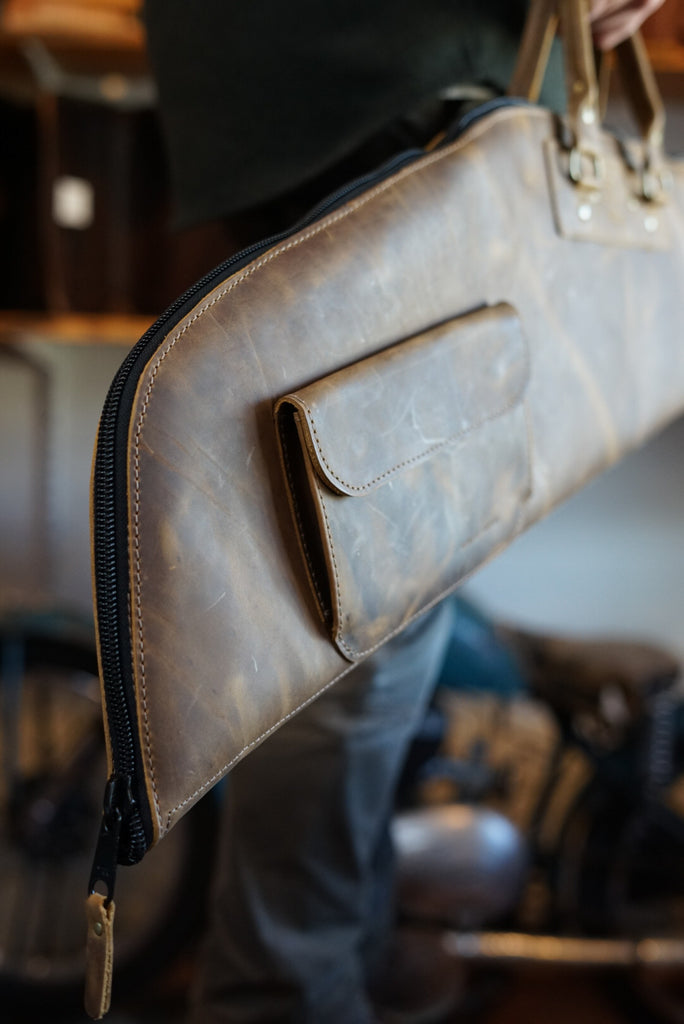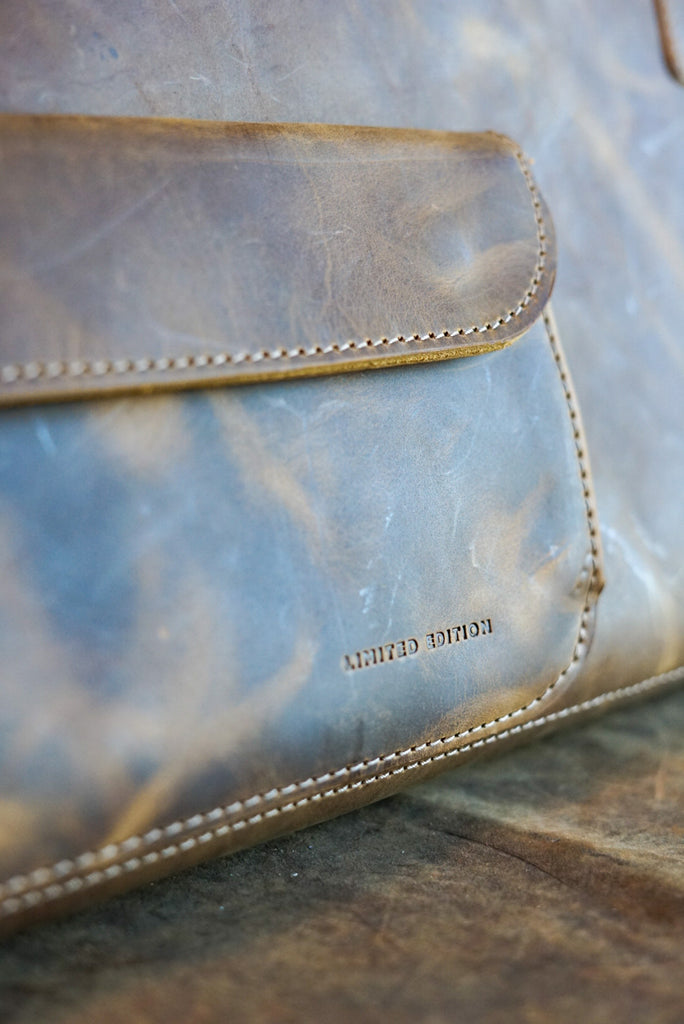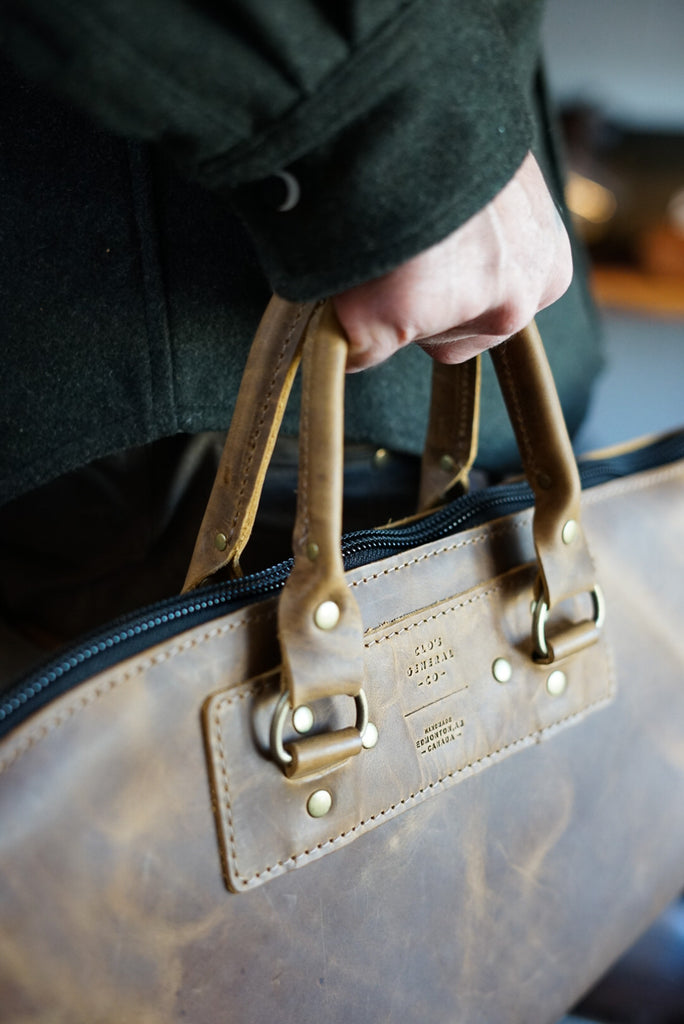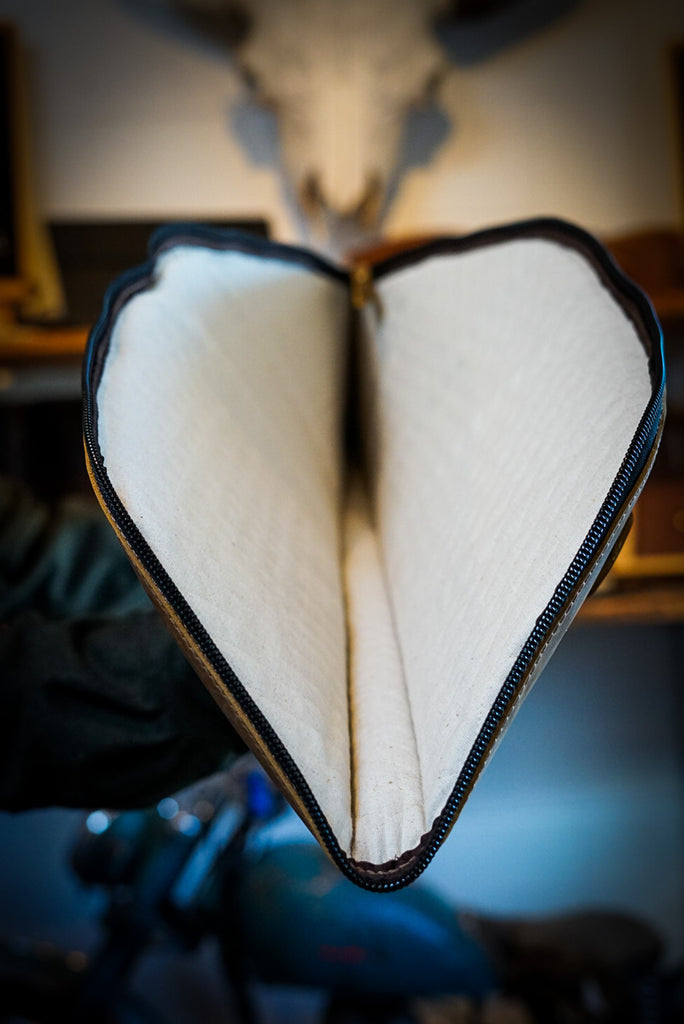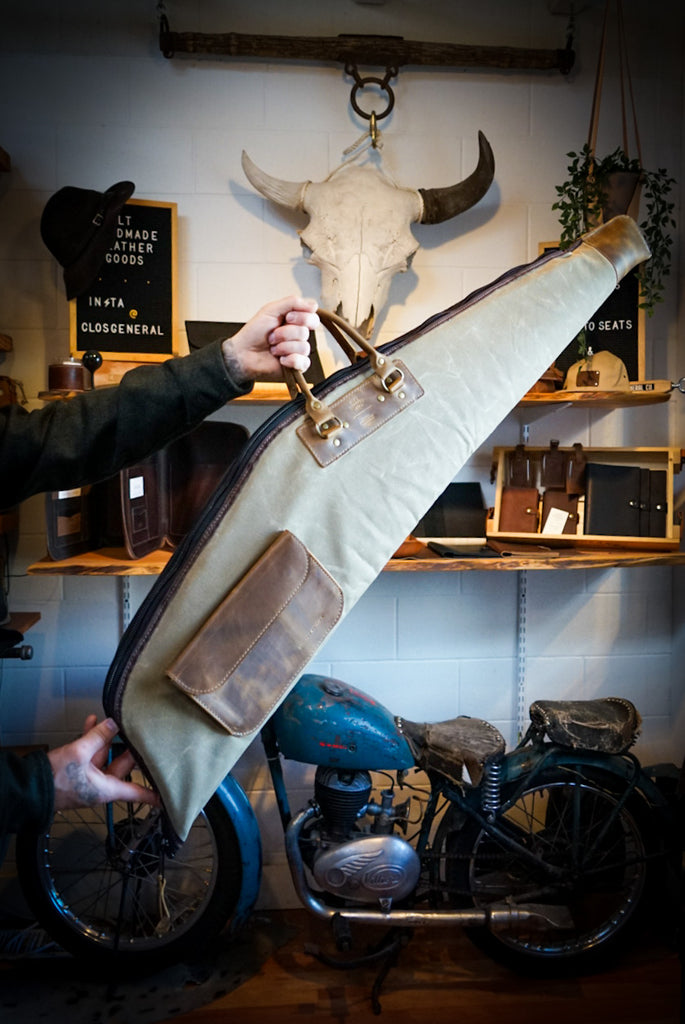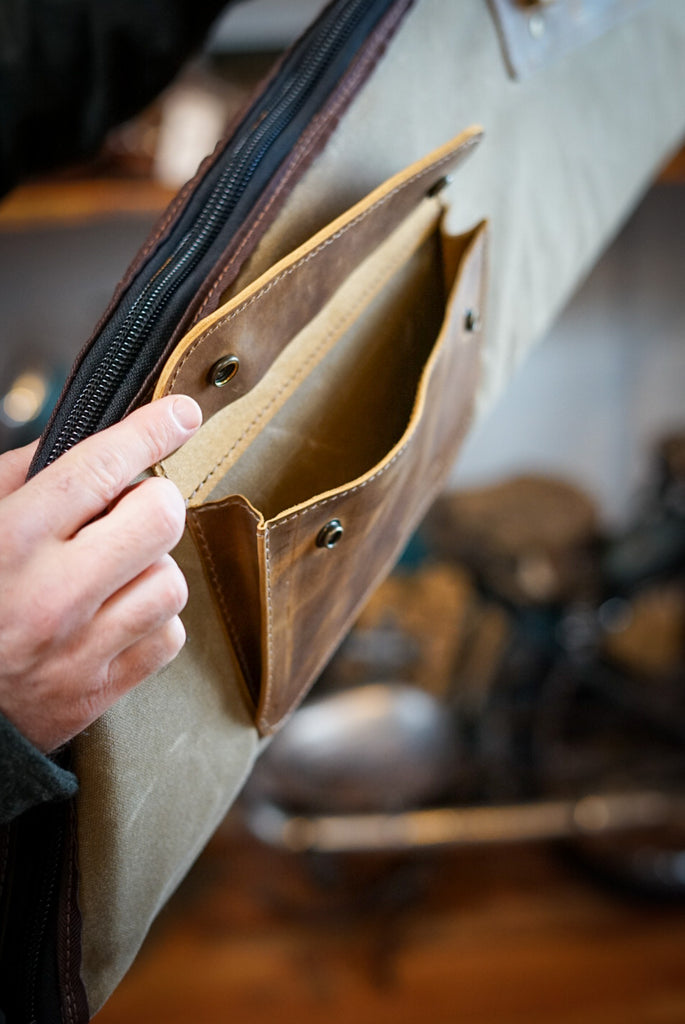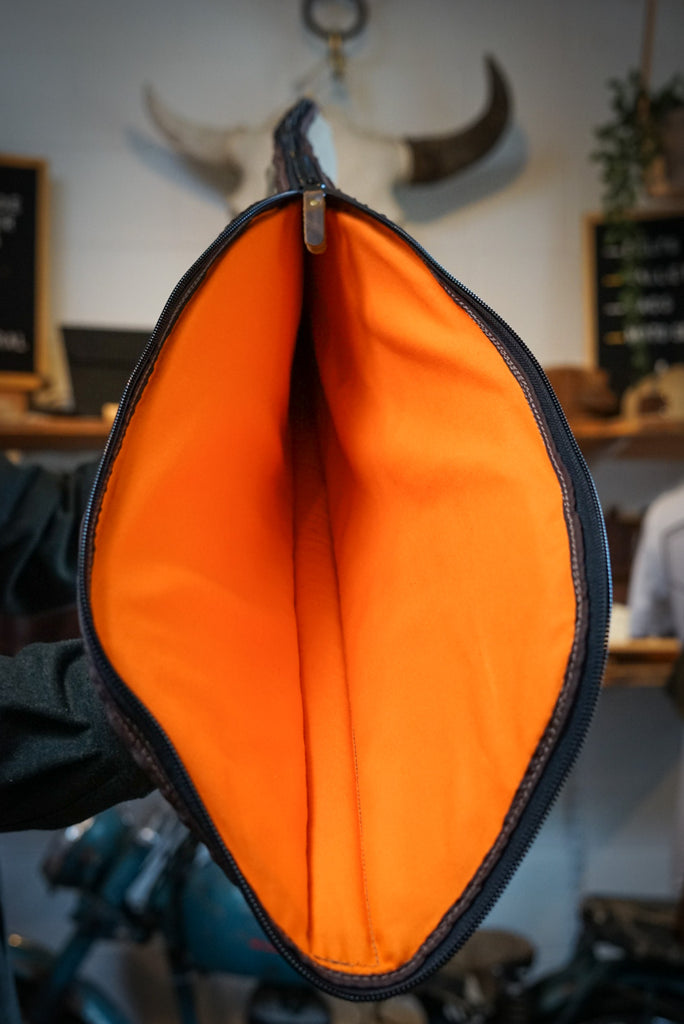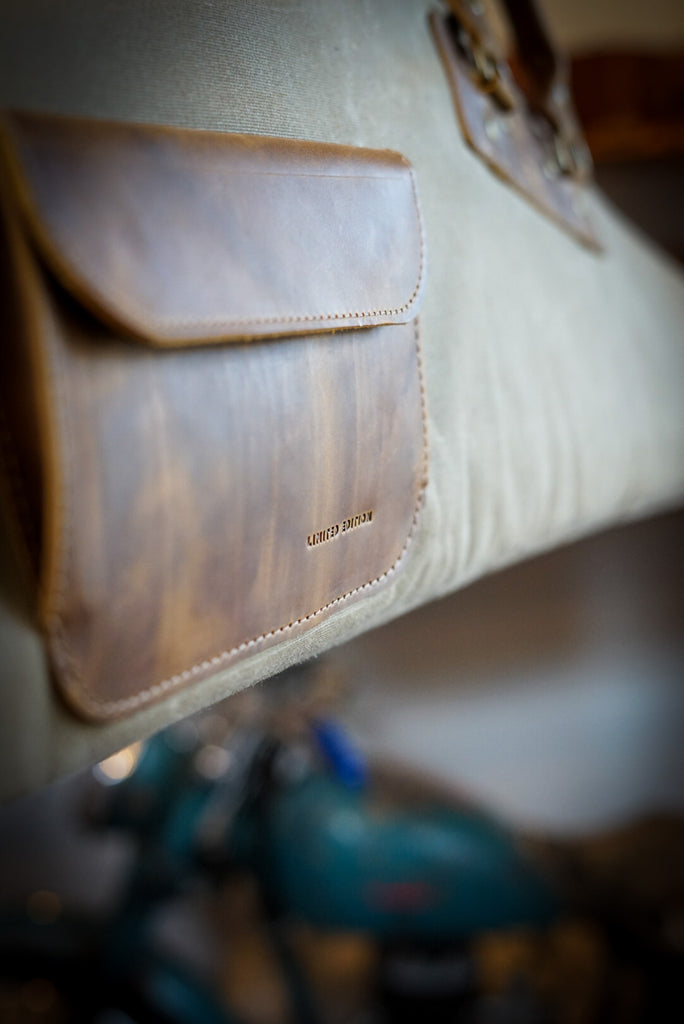 Clo's General Leather Co
Limited Edition Gun Case 2022
Limited Edition: Gun Carrier Case 22' (NOV 3 - NOV 14. 2022)
YOU ASKED SO WE BROUGHT IT BACK - The perfect gift for that outdoor enthusiast in your life - but for a very limited time only!
The 2022 "Gun Carrier Cases"  will be OFFERED FOR ONE WEEK BY PRESALE ONLY and once they are sold out we do not make them again.

 The 2022 limited edition cases are available in two options this year:
Full Leather: This full-grain leather case is made from a 4 - 5 oz SB foot leather in the color "tobacco brown". The interior is lined with a soft yet lightweight padded, natural quilted cotton.
Canvas with leather accents: This case is handmade with an 18 oz, water resistant military grade canvas in the color "field tan" and is accented with full grain leather in the color "tobacco brown". The interior is lined with a soft and lightweight canvas in the color "hunters orange"
 The 2022 carrier case is tall enough to fit most scopes. It comes with a top carry handle for easy transportation and an accordion style, expandable pocket.
Option to include personalized initials free of charge for an added touch. (Feel free to email us with your order number following purchase with two initials and we will have it added to the pocket flap of the case)
Dimension:

49" Long X 10.5" Tall 
This LIMITED EDITION Presale will be AVAILABLE TO ORDER ONE WEEK ONLY:
- There will be very limited quantities available this year so if you are interested get on it quick -
We anticipate these carrier cases will be ready for local pick up and shipping by the second week of December, 2022 (you will receive a pick up notification via shopify once your order is ready)
Local Pickup & Shipping Available
We will always do our absolute best to have these shipped out by the middle of December but please keep in mind that shipping times are out of our control once they are with Canada Post.