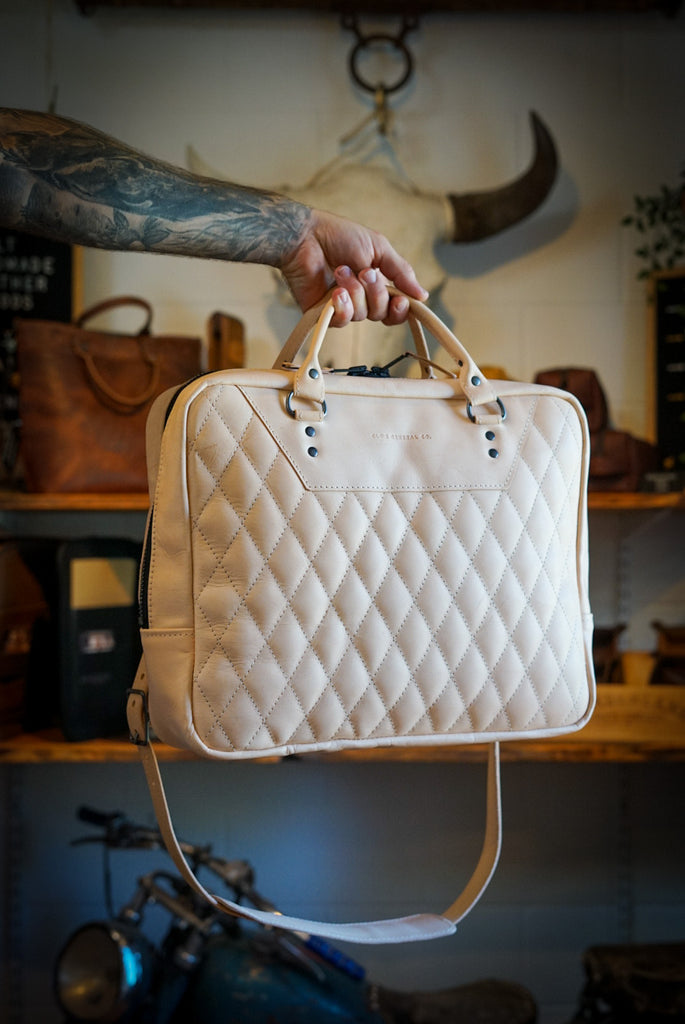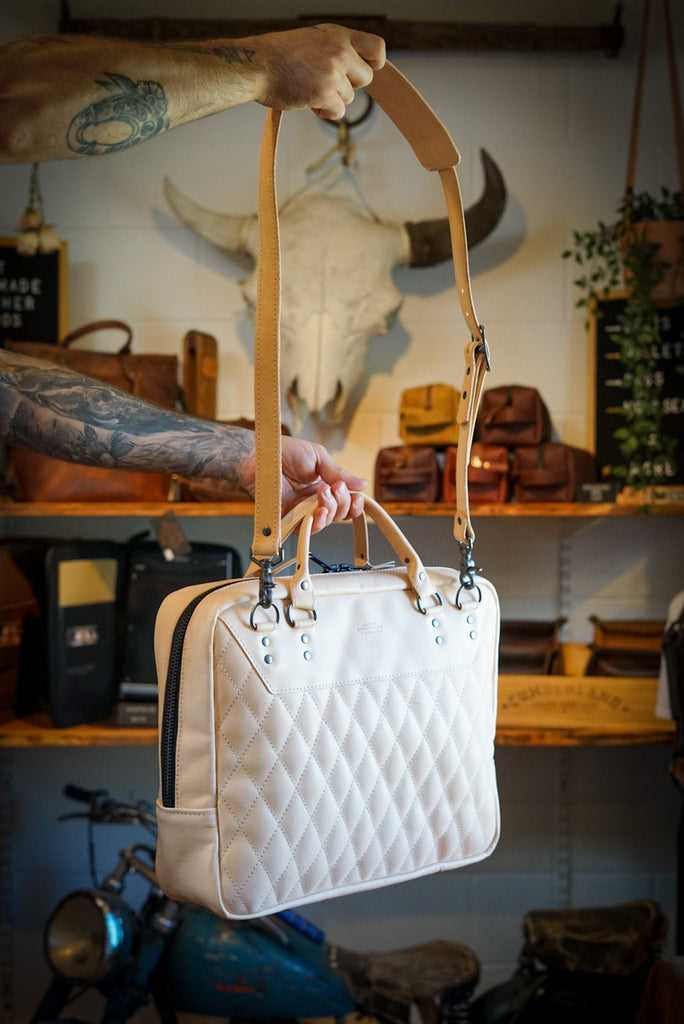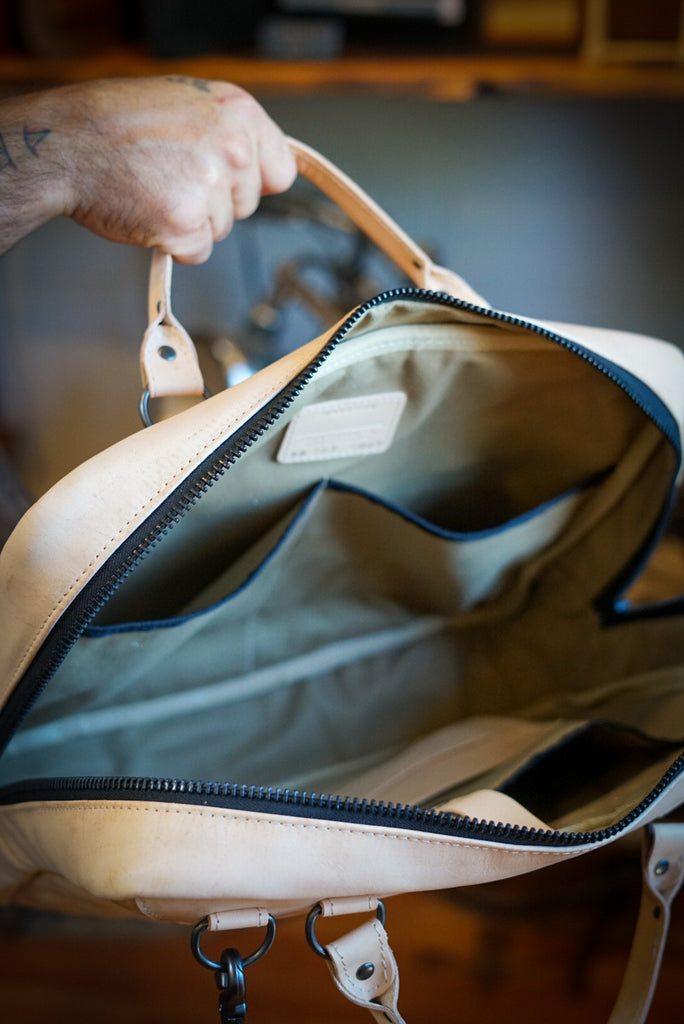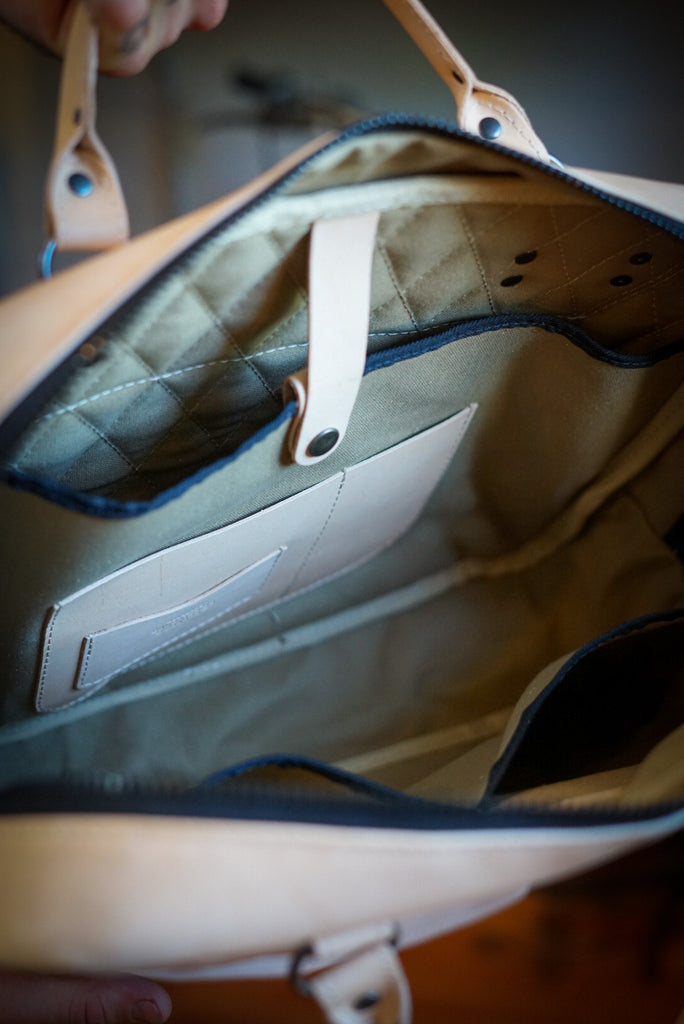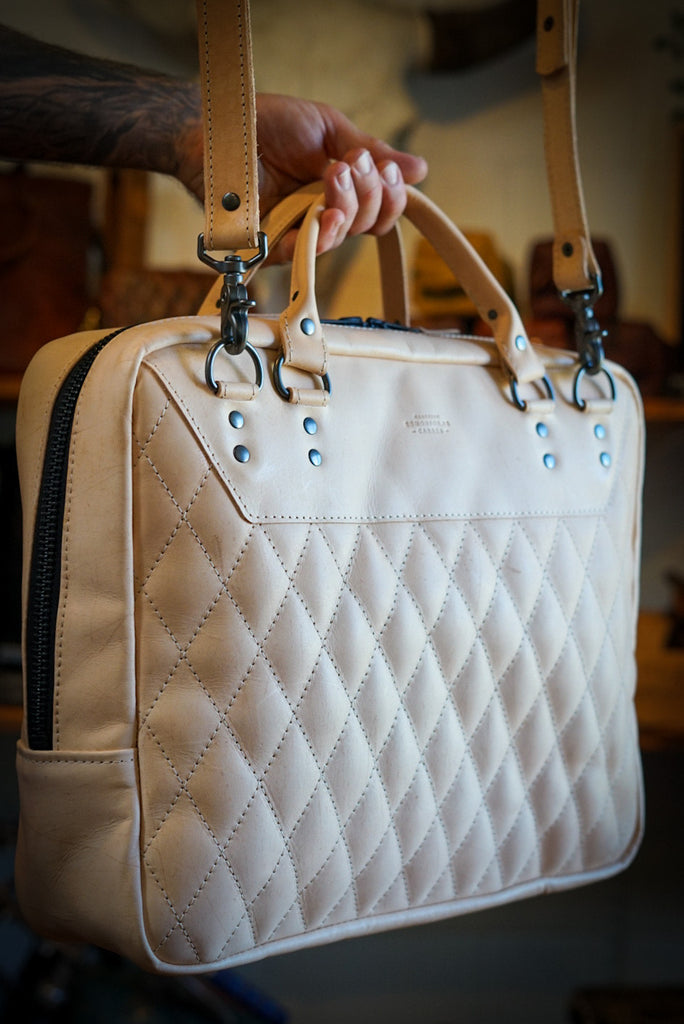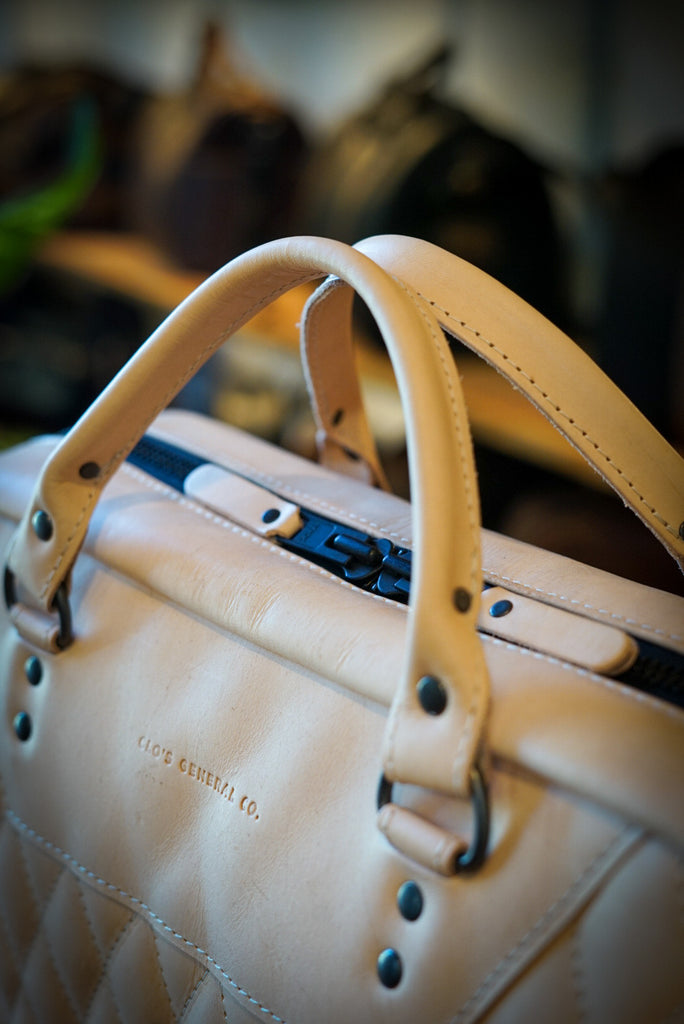 Clo's General Leather Co
Business Bag (Diamond Stitch: Natural Vegetable Tan)
Handmade from a 5 - 6 oz full grain leather in Edmonton AB, this business bag comes fully lined with a water resistant canvas interior & plenty of pocket space in the interior for organizing all your daily essentials.
* This bag color will change drastically over the years transitioning from light to dark after plenty of use + exposure to daily elements such as sunlight, dirt, and oils.
The business bag has lots of added details including double sided padding with diamond stitch detailing on both sides.
The extended, double zipper pull tabs allow for easy access throughout the entire bag.
There are two top carry handles and a removable, adjustable full grain leather shoulder strap.
The entire bag is accented with a dark "gunmetal" hardware throughout.
There is a "MADE FOR" patch that is sewn into the interior of the bag for a place to include a personalized name or initials.
Each bag is handmade in Edmonton, Alberta with the attention to details and the intention to withstand the test of time.
Dimensions:

16" Long
4" Wide
12" Tall
Note: Vegetable-tanned leather refers to the tanning method of tanning the cowhide into leather. It is called "vegetable" because of the natural materials used in the tanning process like tree bark and saps. Veg tan is one of the oldest methods of tanning known. Watch this product turn from light to dark and rich in colour after plenty of time and use.