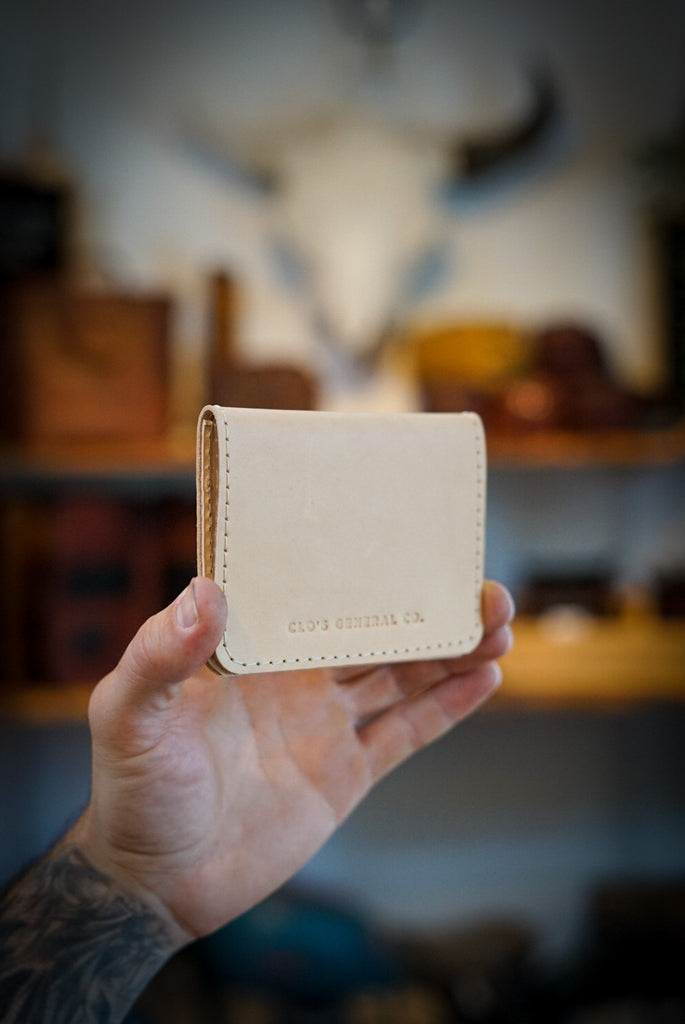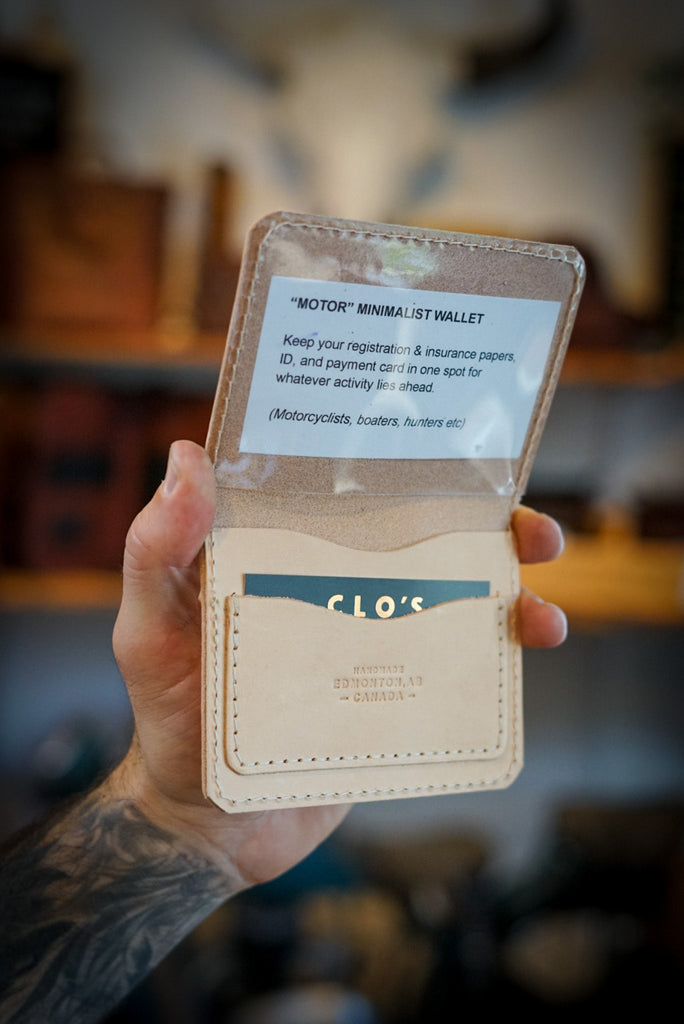 Clo's General Leather Co
Motor Minimalist Wallet (Veg Tan)
Handmade from 5 -6 oz full grain leather, this wallet was inspired by our own need to carry registration & insurance papers, ID and payment cards all in one wallet.
(Great for motorcyclists, boaters, hunters etc.)
The top portion has a clear vinyl window to display papers.
The bottom portion has room for your ID, a few payment cards and a bit of cash.
Fits comfortably in a front or back pocket.
Note: Veg tan leather refers to the tannage or method of tanning the cowhide into leather. It's called "vegetable" because of the natural materials used in the tanning process like tree bark and saps. Veg tan is one of the oldest methods of tanning known.
Watch this product turn from light to dark and rich in colour with time and use.
Dimensions:
(When Closed): 4.5" Long x 3.5" Tall 
(When Opened): 4.5" Long x 7" Tall