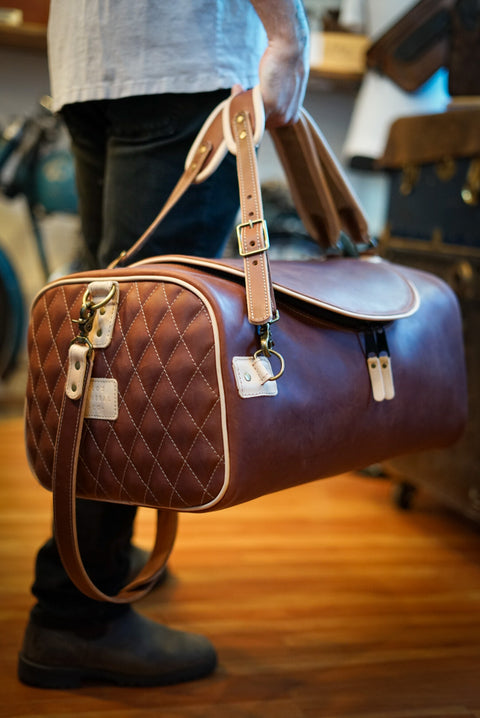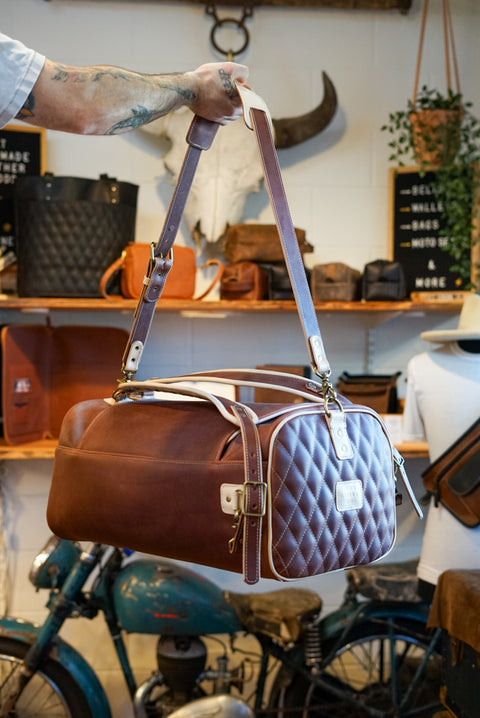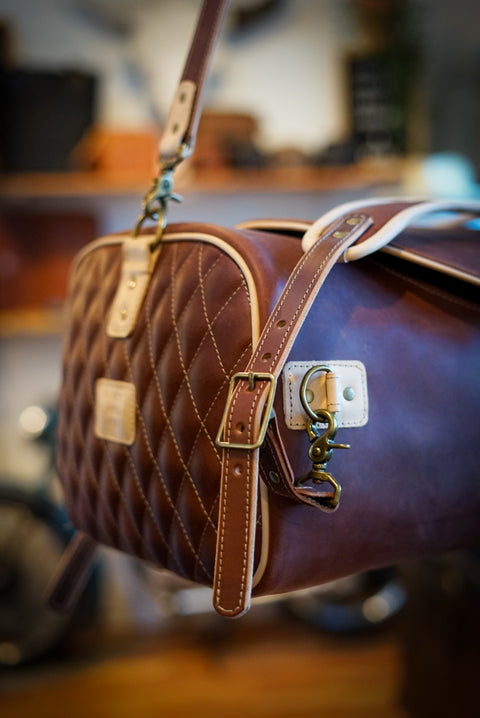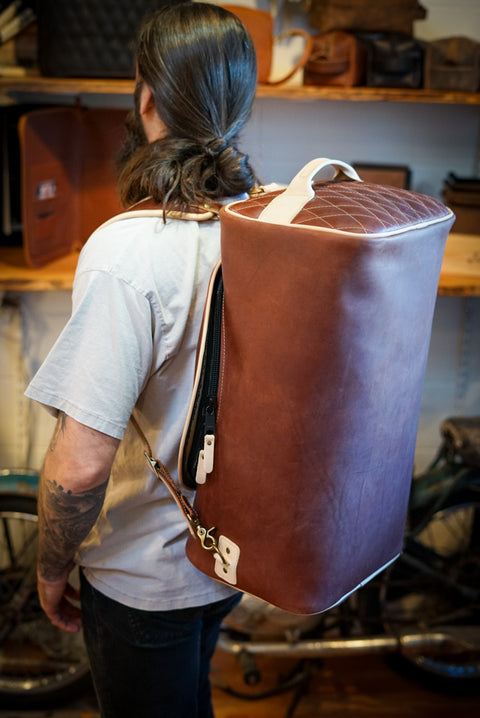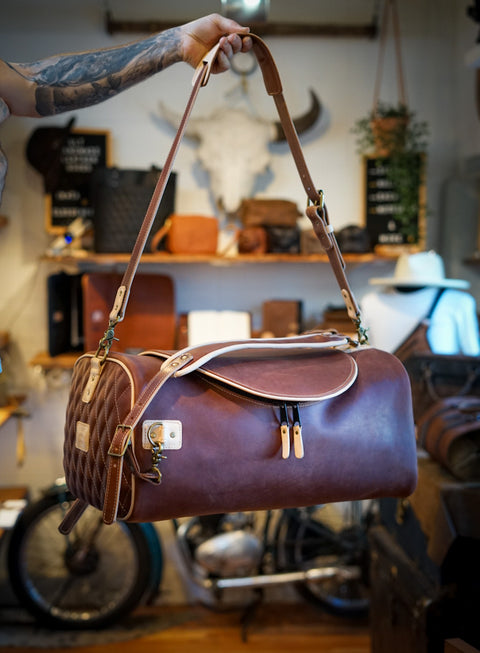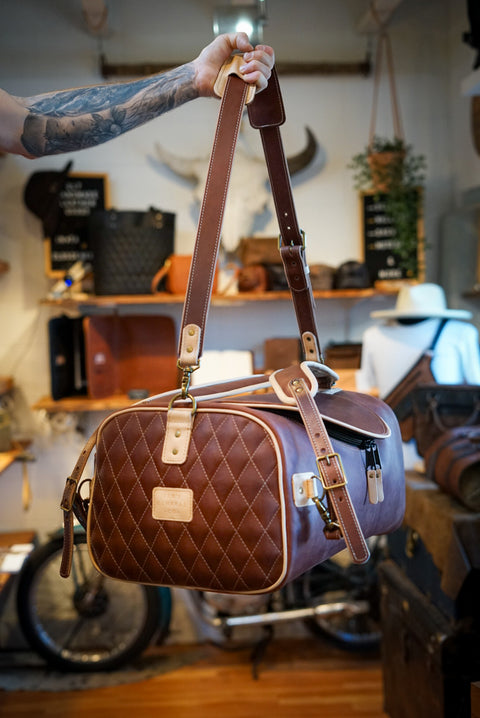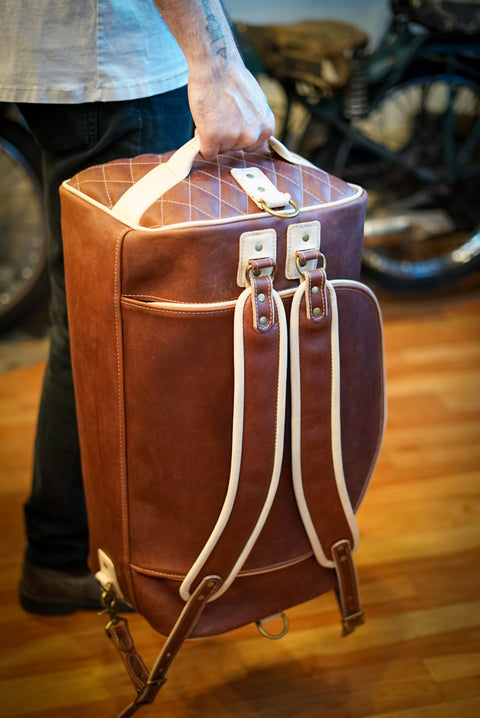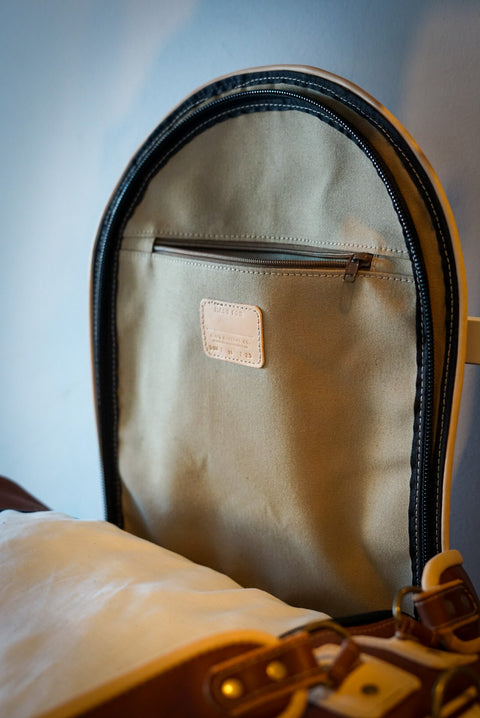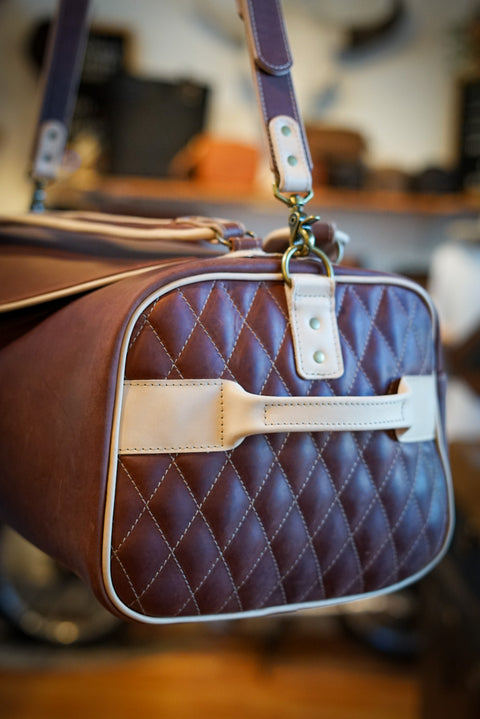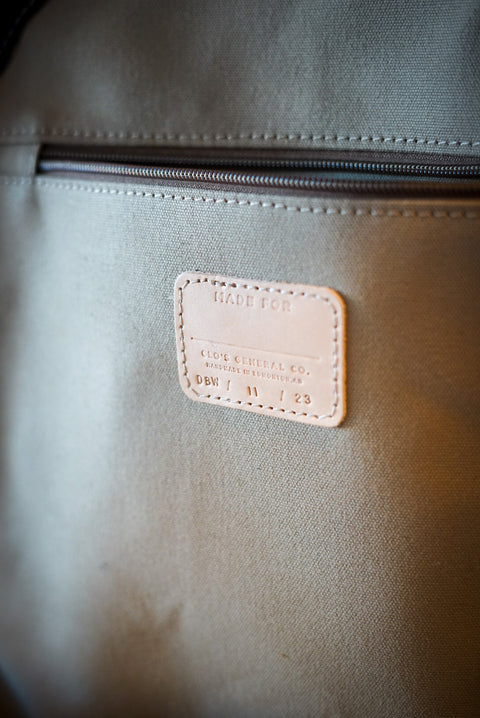 Clo's General Leather Co
Duffleback Warrior (Two Tone: Oro Logger Brown + Natural Veg Tan Accents)
Handmade in Edmonton, AB from 5 - 6 oz premium full grain leather.
The "Duffleback Warrior" design combines the functionality of a duffle bag and a back pack as one bag.
This premium full grain leather bag includes padded, tapered shoulder straps that come in handy for long travel days and allows for greater "ease" when carrying the duffle bag for an extended period of time.
There is a wide "U-shape" coil zipper opening for added convenience that allows for easier access throughout the entire bag.
Choose to carry it as a traditional duffle bag with the shoulder strap when desired OR remove the should strap and carry it as a backpack (pending on the situation)
The interior is fully lined with a heavy duty water resistant, military grade canvas and includes two interior zippered pockets.
Designed to meet most airline size restriction guidelines for carry on.
Thoughtfully handcrafted with the intention to withstand the test time.
Note: The natural veg tan accents will "patina" and change from light to dark and rich in color with time and use.
Features Include:
Handmade from premium, 5-6 oz full grain leather
Added diamond stitch end caps + piping detail
Padded, tapered shoulder straps
Removable & Adjustable shoulder strap
Water resistant, natural cotton canvas (tan) interior with a "HANDMADE FOR" patch sewn in for custom personalization along with the date the product was made
End cap, carry handle
Heavy duty brush brass hardware
Two, Interior zipper pockets
YKK Zippers
Meets most "carry on" guidelines for aircraft travel
Dimensions:
21" Long
14" Wide
12" Tall