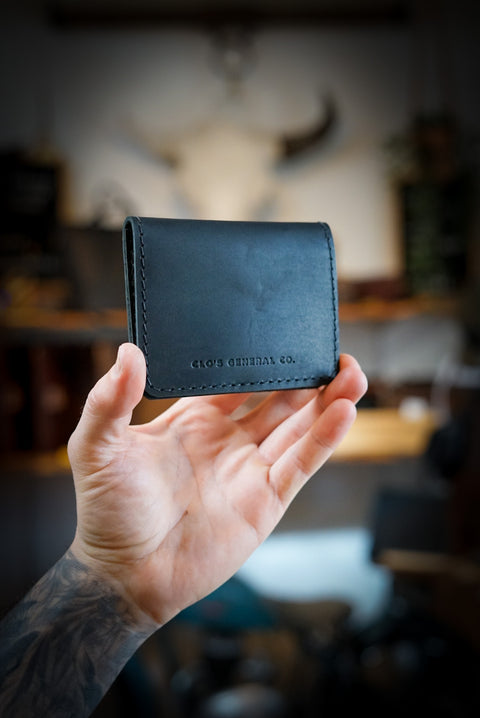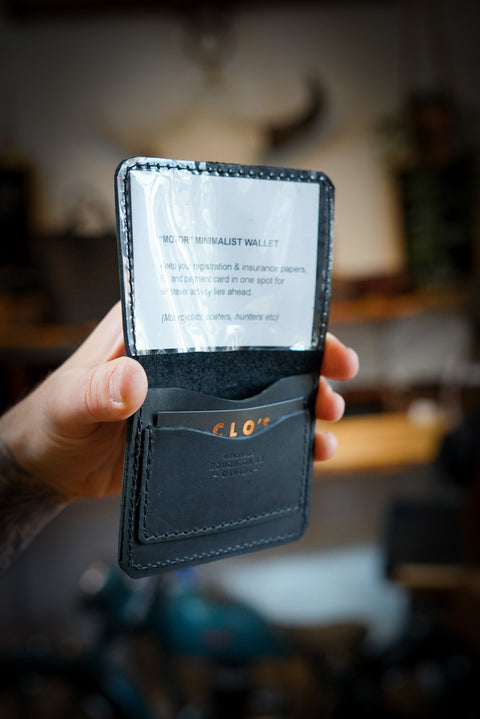 Clo's General Leather Co
Motor Minimalist Wallet (Flat Black)
Handmade from 5 -6 oz full grain leather, this wallet was inspired by our own need to carry registration & insurance papers, ID and payment cards all in one wallet.
(Great for motorcyclists, boaters, hunters etc.)
The top portion has a clear vinyl window to display papers.
The bottom portion has room for your ID, a few payment cards and a bit of cash.
Fits comfortably in a front or back pocket.
Dimensions:
(When Closed): 4.5" Long x 3.5" Tall 
(When Opened): 4.5" Long x 7" Tall