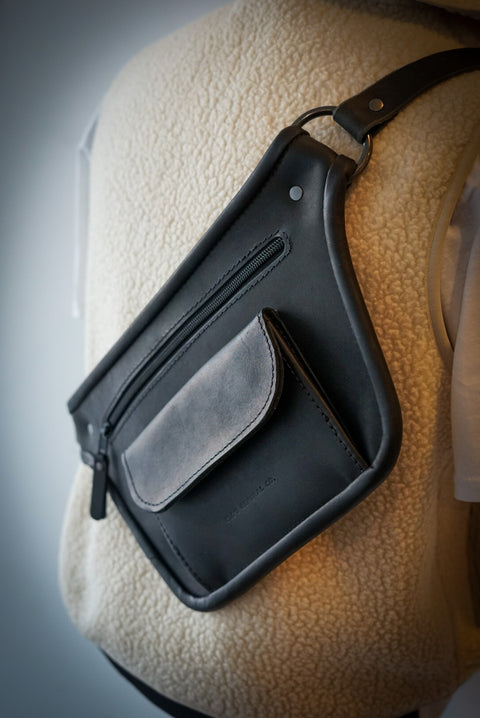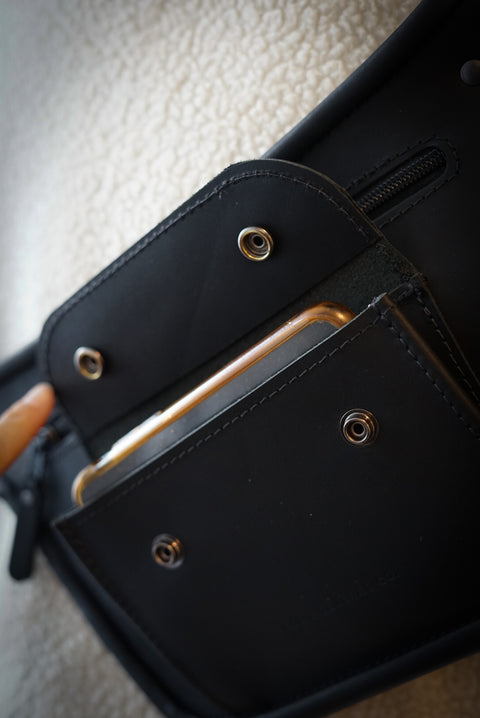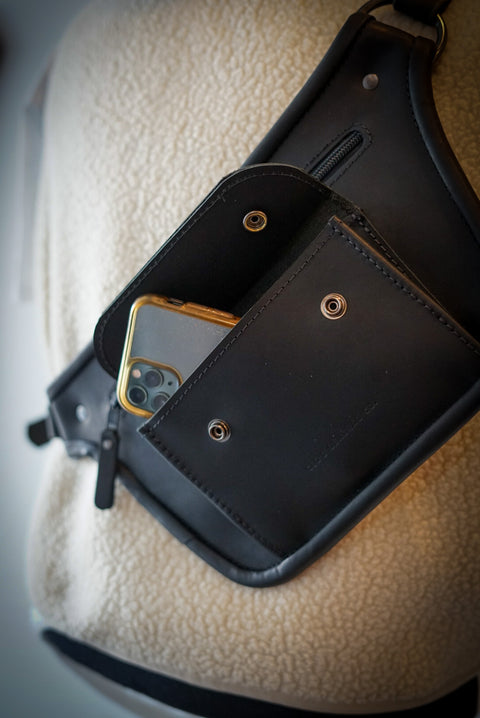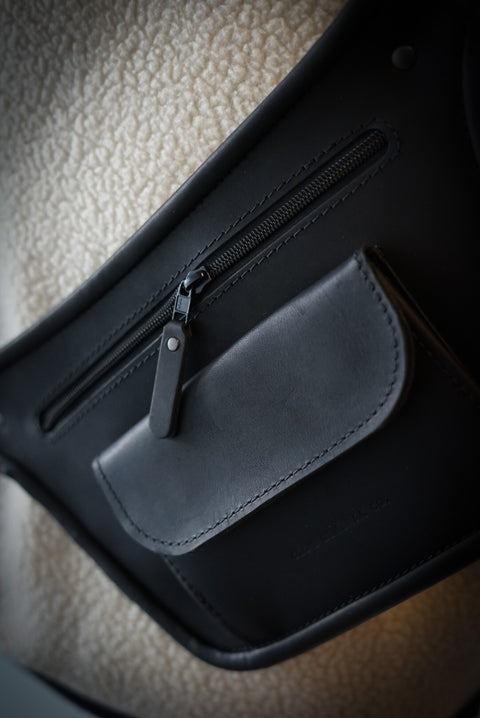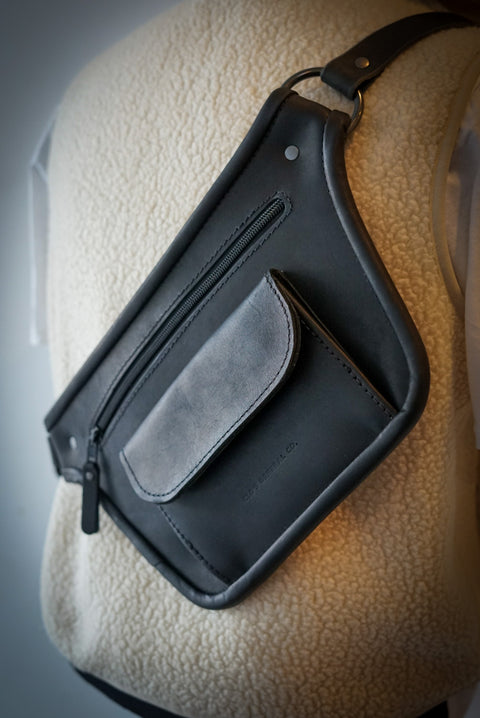 Clo's General Leather Co
Shoulder Sling (Flat Black)
Handmade in Edmonton, AB from 3 - 4 oz full grain leather, this pouch was designed with functionality and simplicity in mind.
The shoulder sling sits tight and close to body for added peace of mind. It can be worn under OR over a jacket which makes it the perfect cross body bag for travel.
The pouch has two pockets; one with a button snap closure and the other with a zipper closure + leather pull tabs.
Easily fits a minimalist wallet, cell phone, lip chap, cash and any other small accessories you may need close to you.
The cross body belt is a 10-12 oz harness leather and is adjustable up to five inches with the full circumference measuring 44" - 49" around.
Popular for bikers, travellers, and a great day pack for anyone who needs to carry "just a little" for whatever tasks lie ahead.
Note: Custom fitting adjustments can be made in store.