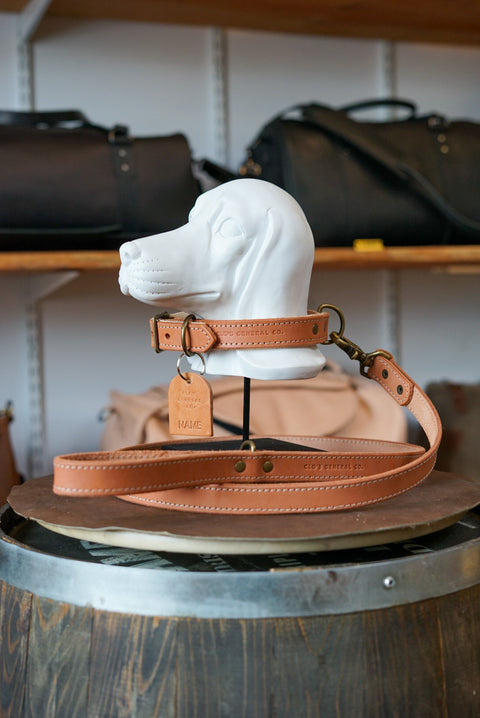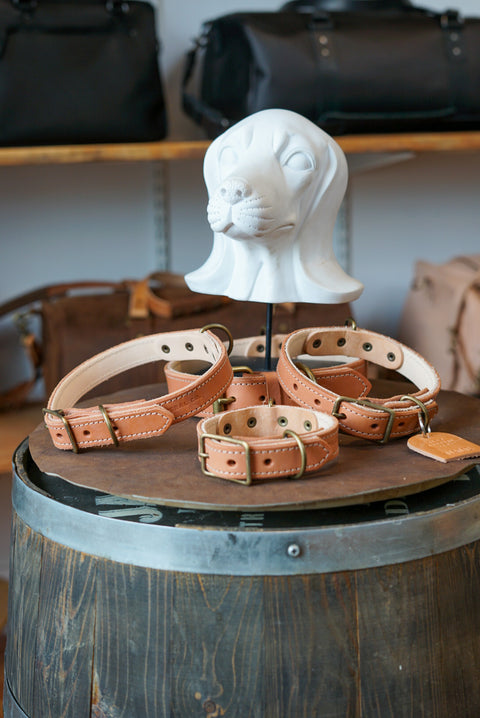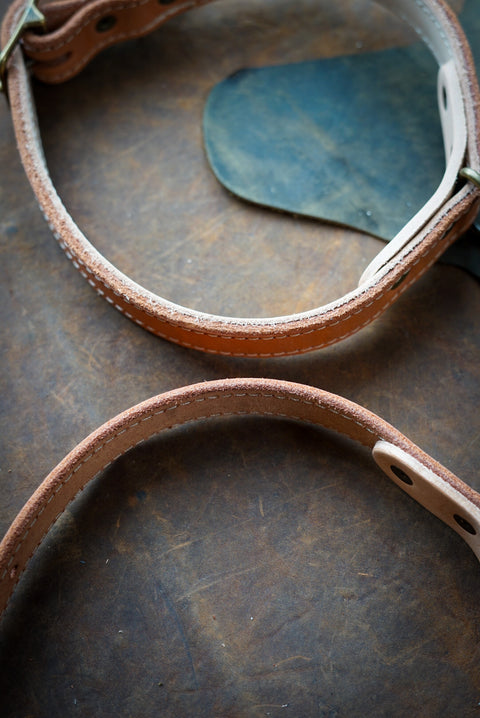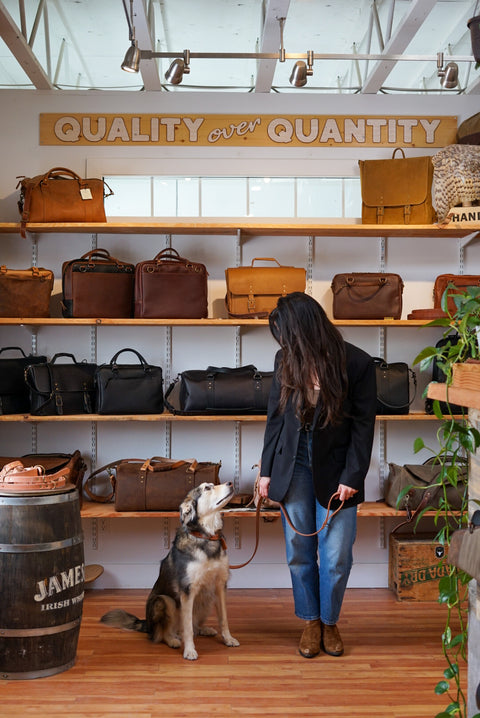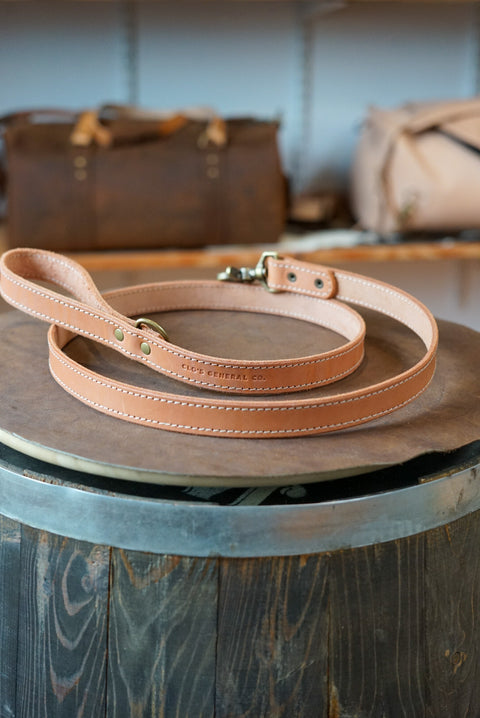 Clo's General Leather Co
Dog Collar
Dog Collars are made from 9 - 10 oz, vegetable tanned leather.
There is one "D-Ring" at the back of the collar that attaches to leash, as well as a "D-Ring" at the front to attach pet tags.
All collars come stitched for added strength and durability.
Option to add a leash and make it a combo at checkout.
Leashes are made from a 9 - 10 oz veg tan leather with an added D ring at the handle to attach doggy bags.
Leashes are one size and are 55" in length and 1" wide.
"Vegetable Tan" leather contains no chemicals or dyes and is treated with natural substances like tree barks and saps, making this the best option for your best friend. Vegetable Tan leather will change over time from light to dark and rich in colour and character after plenty of use.
Use the measurement guide below to help you determine the proper collar size for a healthy pet. Dog Collar should be snug enough to fit two fingers between the dog's neck and their collar - Each collar comes with 5" of adjustment.
TIP FROM THE SHOP - We recommend the "Double-Layer With Stitch" option for dogs that are "strong pullers". The double layer contains two piece of leather, sewn together for a stronger finish. This will prevent stretching and overall durability over time due to the pressure from pulling. 
MEASURMENT GUIDE:
SMALL (10-25lbs)
Neck: 10" - 14" 
Collar Width: 3/4"
Common Breeds: Miniature Schnauzer, Pug, Scottish Terrier
MEDIUM (Up to 55 lbs)
Neck: 14" - 18"
Collar Width: 1"
Common Breeds: Beagle, Border Collie, Boston Terrier, Bulldog
LARGE (Up to 75 lbs)
Neck: 18" - 22"
Collar Width: 1"
Common Breeds: Boxer, Dalmatian, Golden Retriever, Labrador Retriever, Shepherd 
X-LARGE (75+ lbs)
Neck: 22" - 26"
Collar Width: 1.5"
Common Breeds: Bernese Mountain Dog, Great Dane, Mastiff etc.
(If you would like to add a name to the collar please send us an email with your first/last name + order number after checkout - we will emboss the name of your pet to the collar, free of charge.
DOG COLLARS ARE A FINAL SALE. NO RETURNS OR EXCHANGES.