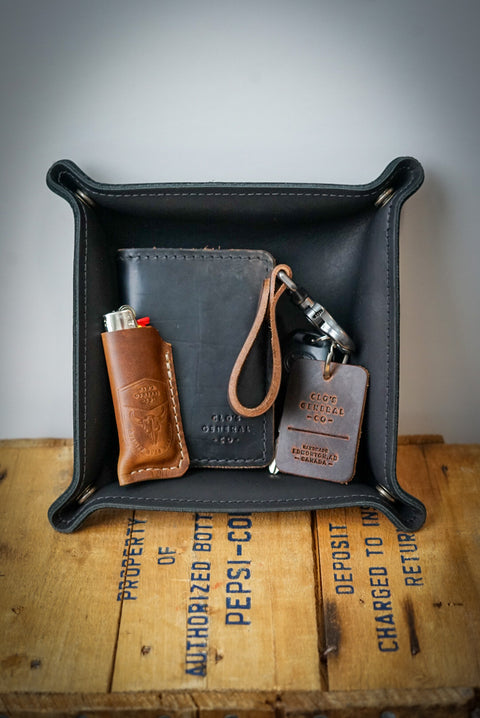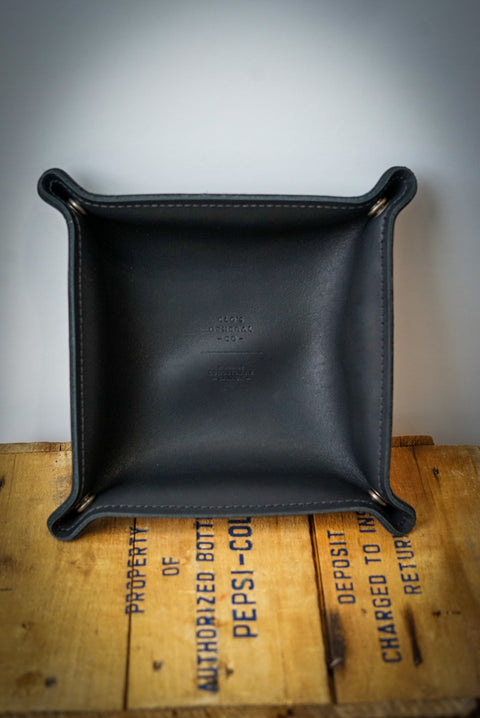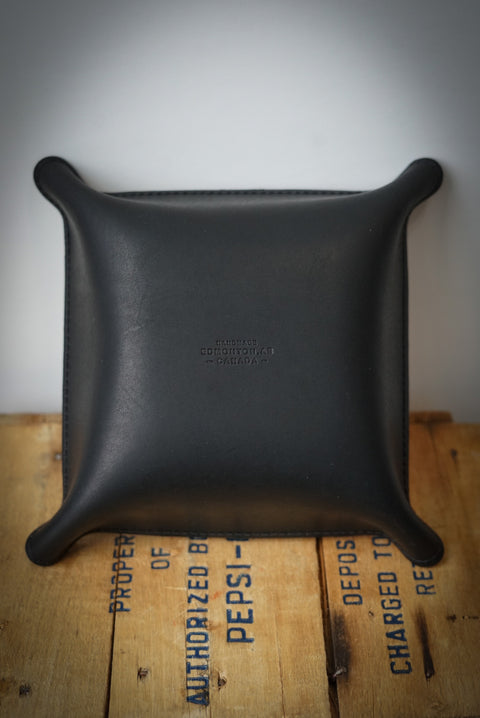 Clo's General Leather Co
Drop Tray (Flat Black)
Handmade in Edmonton, AB from (two layers) of 5 - 6 oz full-grain leather.
The "Drop Tray" is a great way to keep keys, loose change, AirPods, or any "odds and ends" that collect in your pockets by days end in one safe drop spot.
The edges are secured with button snap closures that can also open to lay the tray flat out flat. Simply release the snap closures and pack it in your bag for your next vacation to have a safe spot to drop those important items. 
Perfect for beside the bed, at a table near your front door, or on your office desk at work.
Makes a great gift.
Dimensions:
6" x 6" x 2"