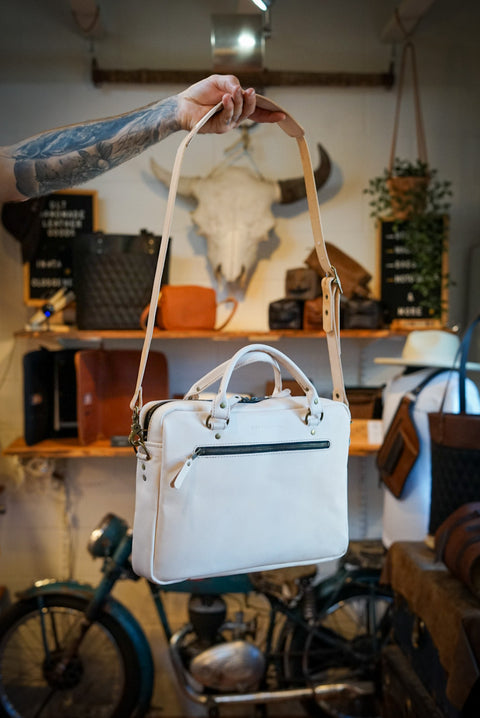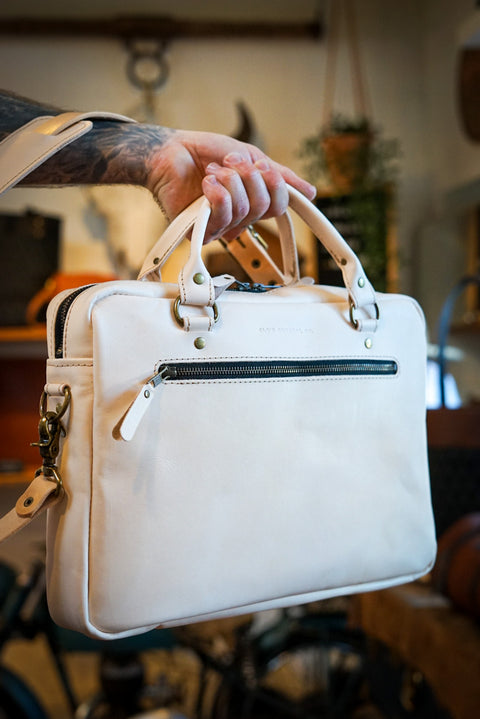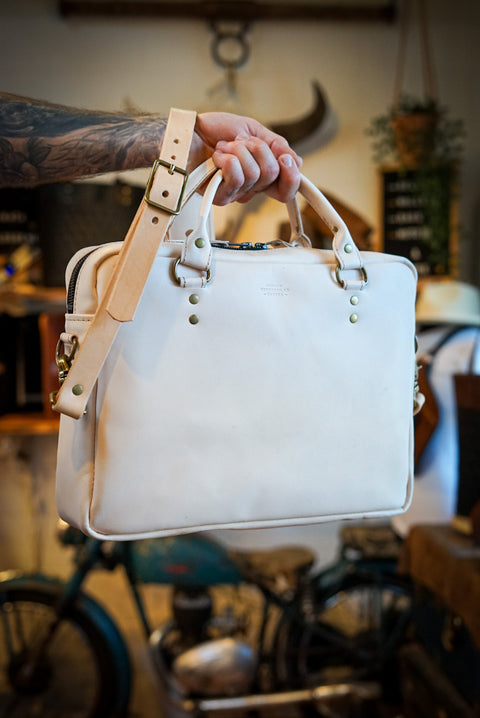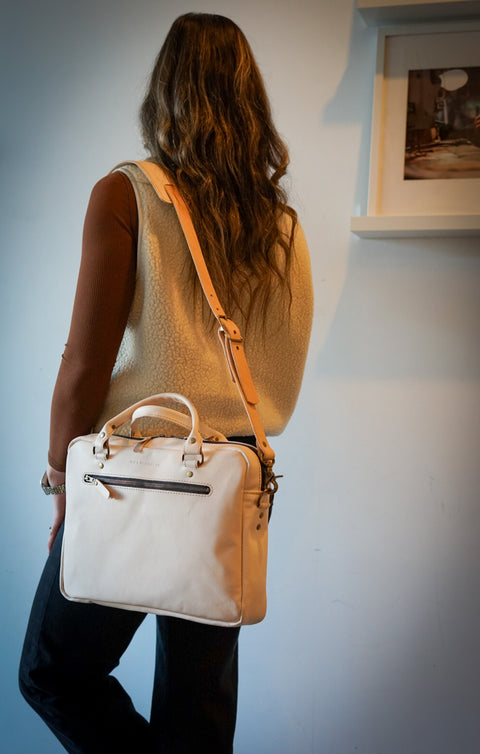 Clo's General Leather Co
Essential Work Bag (Natural Veg Tan)
The essential work bag is handmade from 5 - 6 oz full grain (natural veg tan) leather.
Ideal for a trip to the office and showing up to your next meeting looking fresh and feeling organized.

Made to carry up to a 15" MacBook & a few extra personal items.
The interior is lined with a grey, water resistant, military grade canvas.
Each product is unique and handmade with intention to withstand the test of time.

NOTE: Watch this bag turn from light to dark and rich in color after plenty of daily use. 
Vegetable-tanned leather: Refers to the method of tanning the cowhide into leather. It's called "veg tan" because of the natural materials used in the tanning process like tree bark and saps. Veg tan is one of the oldest methods of tanning known to man. It will change naturally from exposure to elements such as sunlight, dirt and natural oils from your hands.
Dimensions:
14" Long X 11" Tall X 3" Wide
* Please note:  No two leathers are ever exactly the same. Some of our hides have branding, scarring and markings on them, we do not cut around it. Leather may differ in real life than in images shown - however quality remains. We hand select individual hides for each project to ensure that your bag will always remain one of a kind with no two bags the same. **