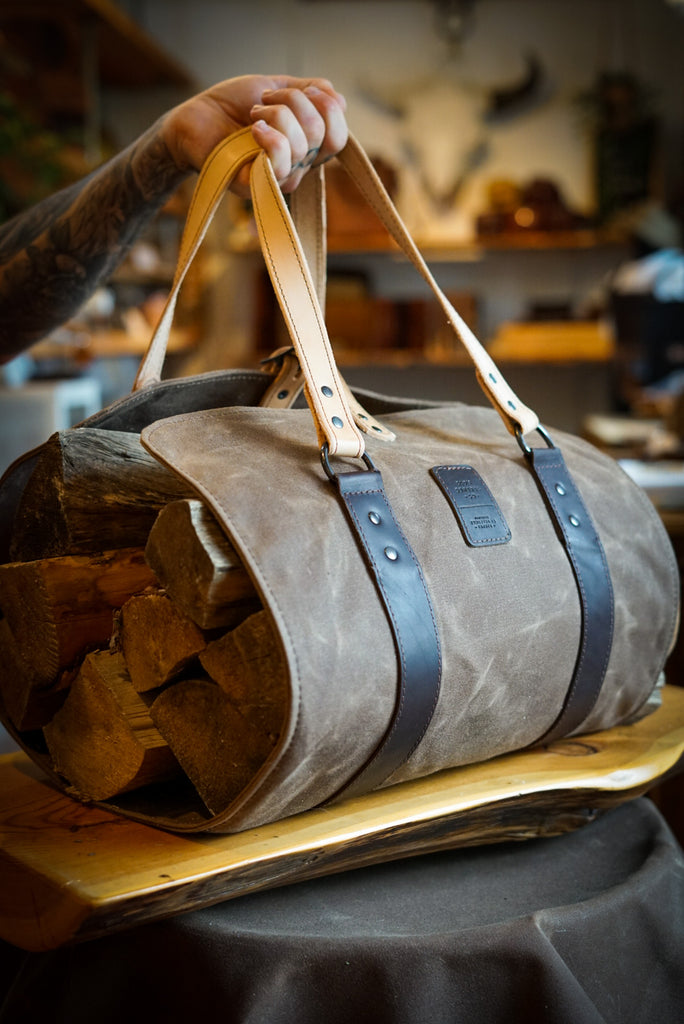 Clo's General Leather Co.
Log Carrier ("Brush Brown" Waxed Canvas + Leather Accents)
Our handmade waxed canvas log carrier makes for an easier (and cleaner) trip from the log pile to the indoor OR outdoor fire place.

Made from a military grade, waxed canvas with full grain leather accents, this easy to pack + carry design makes loading and unloading simple and will surely keep that fire stoked.
The full grain veg tan leather handles and top buckle design allow for secure closure while in transport 
Available only while quantities last.
Dimensions (While Open:)
Length : 36"
Width: 16"