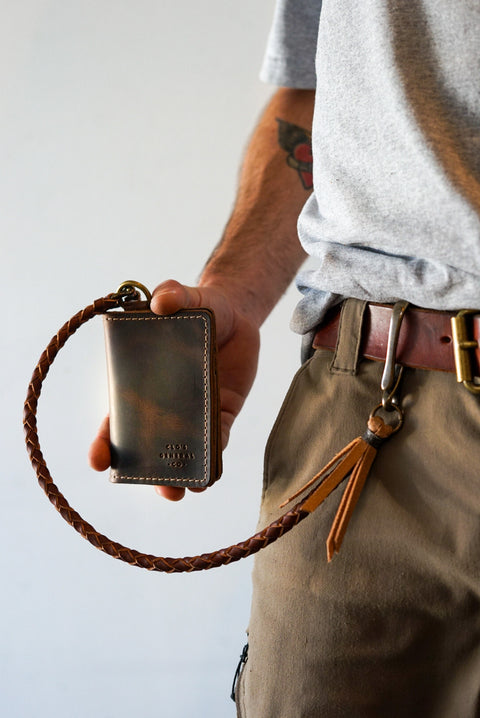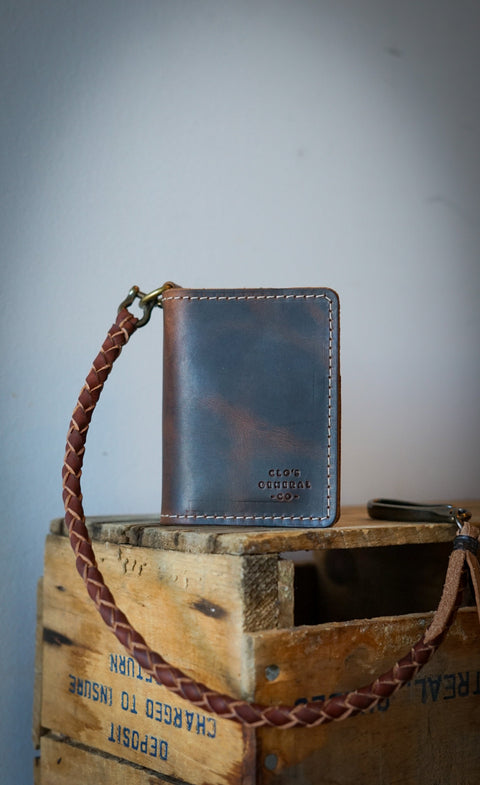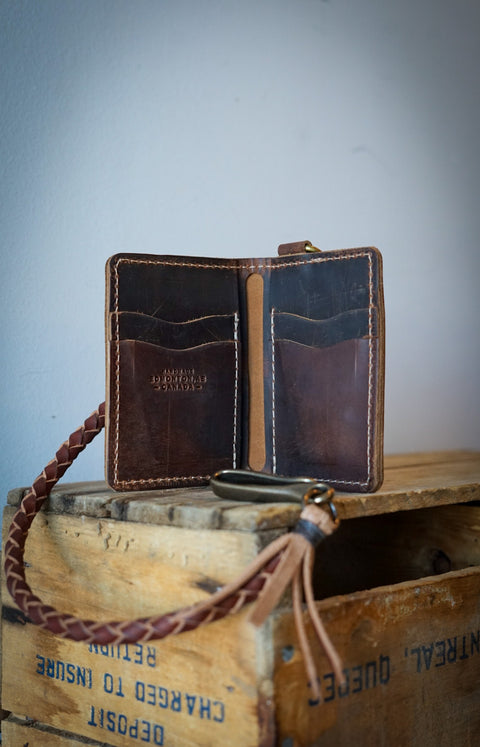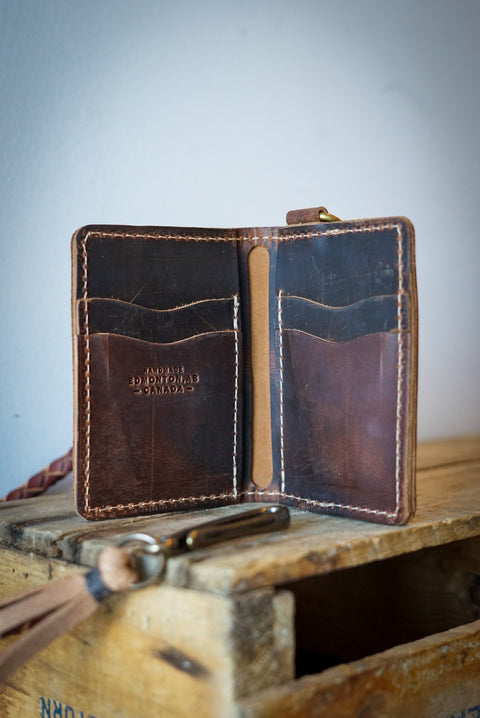 Clo's General Leather Co
Mini Trucker Wallet + Braided Lanyard (Hardtimes Brown)
Each wallet is mindfully handmade from 2 - 4 oz full grain leather in Edmonton, AB.
This "hardtimes brown" leather color is very unique as it contains a "pull up" which will bring different contrasts (highlights and lowlights) as the wallet is used. There is a very limited quantity of this colorway available.
The mini trucker wallet contains four card slots and can hold 8 - 12 cards.
Behind the card slot there are (double) inserts on either side that can be used for folded cash and/or receipts.
The attached (four strand) round braided lanyard comes finished with brush brass hardware.
Attach the Japanese fish hook to your belt (or belt loop) and keep your wallet secure to your body at all times.
Perfect for travel or someone who may often misplace their wallet.
If you would like to personalize your wallet with up to three initials embossed (free of charge) on the interior pocket please leave us the details as a "note" at checkout.
Dimensions:

Height: 4.5" Tall
Length:
(When Closed) 3.5" Long
(When Open) 7" Long