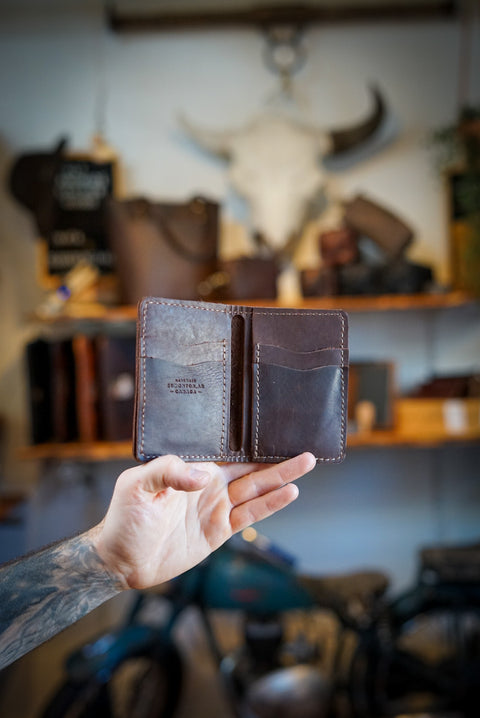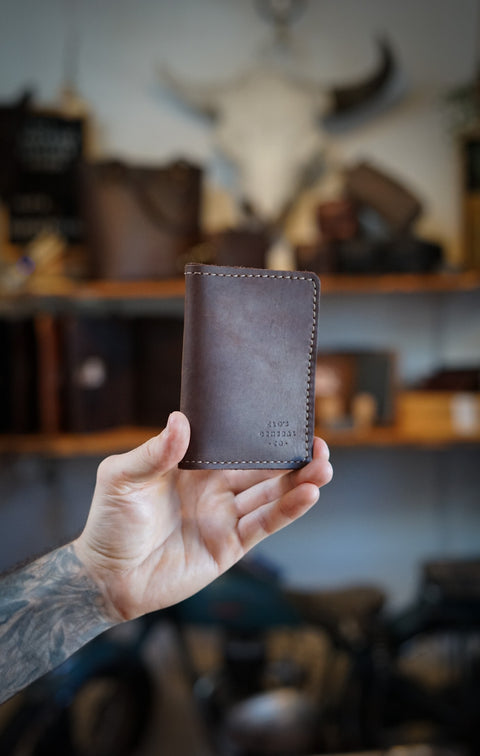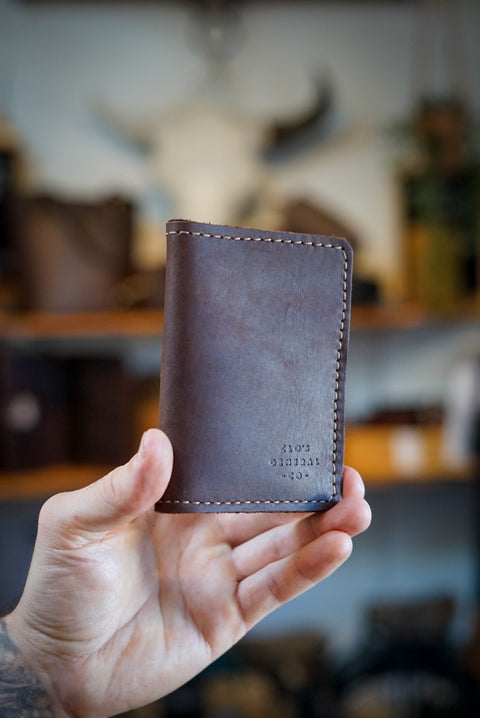 Clo's General Leather Co
Mini Trucker Wallet (Oro Logger Brown)
Each wallet is mindfully handmade from 2 - 4 oz full grain leather in Edmonton, AB.
The mini trucker wallet contains four card slots and can hold 8 - 12 cards.
Behind the card slot there are (double) inserts on either side that can be used for folded cash and/or receipts.
Dimensions:
4.5" Tall X 3.5" Long (When Wallet is closed)
4.5" Tall X 7" Long (When wallet is opened)