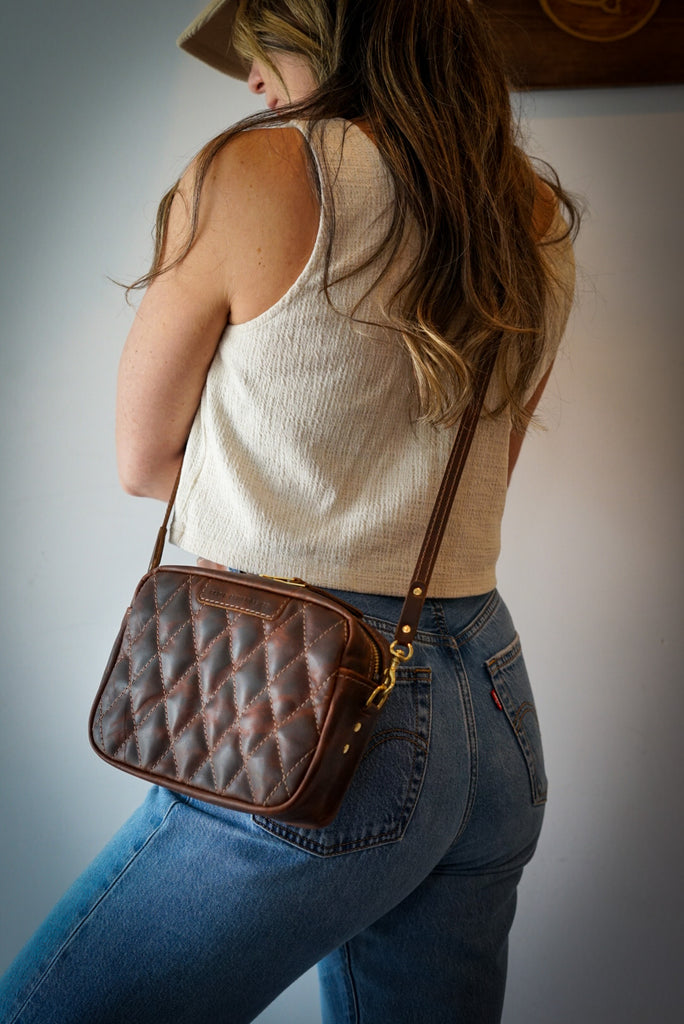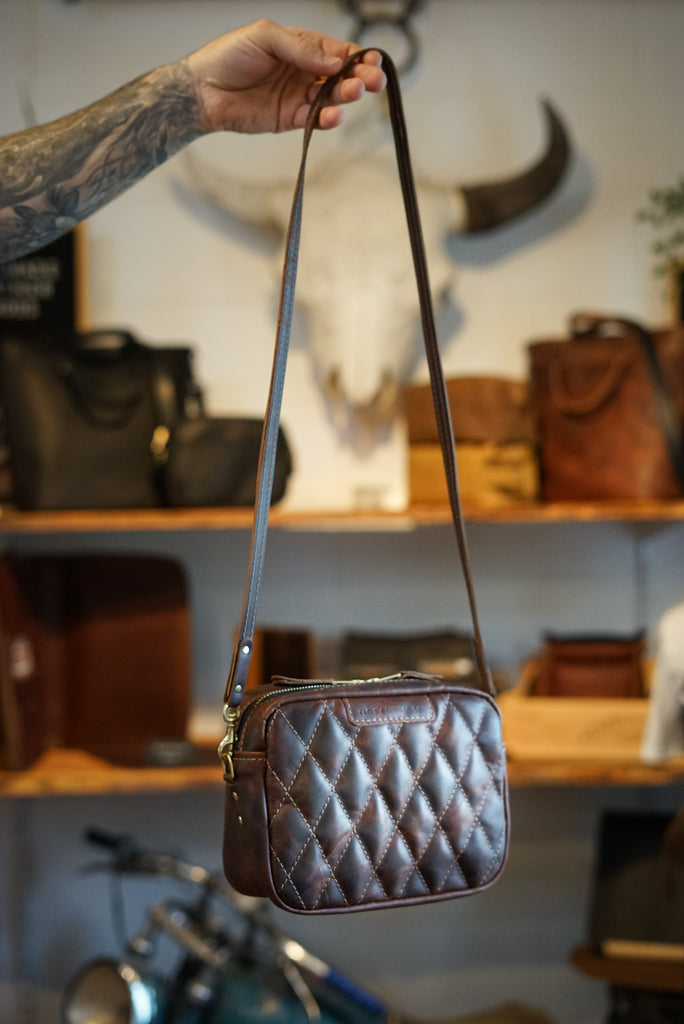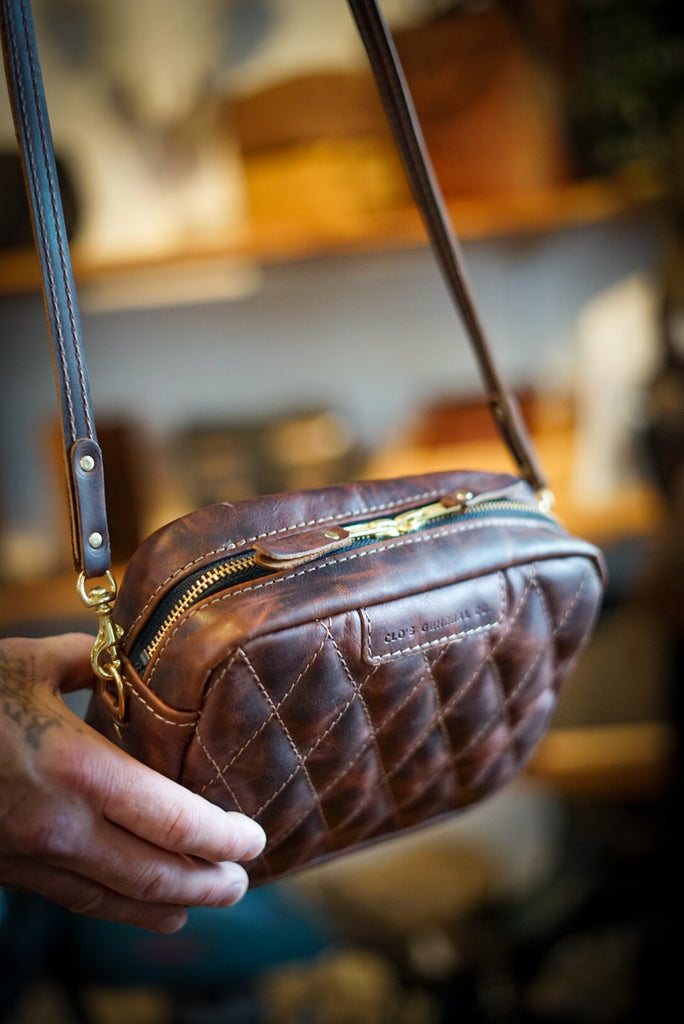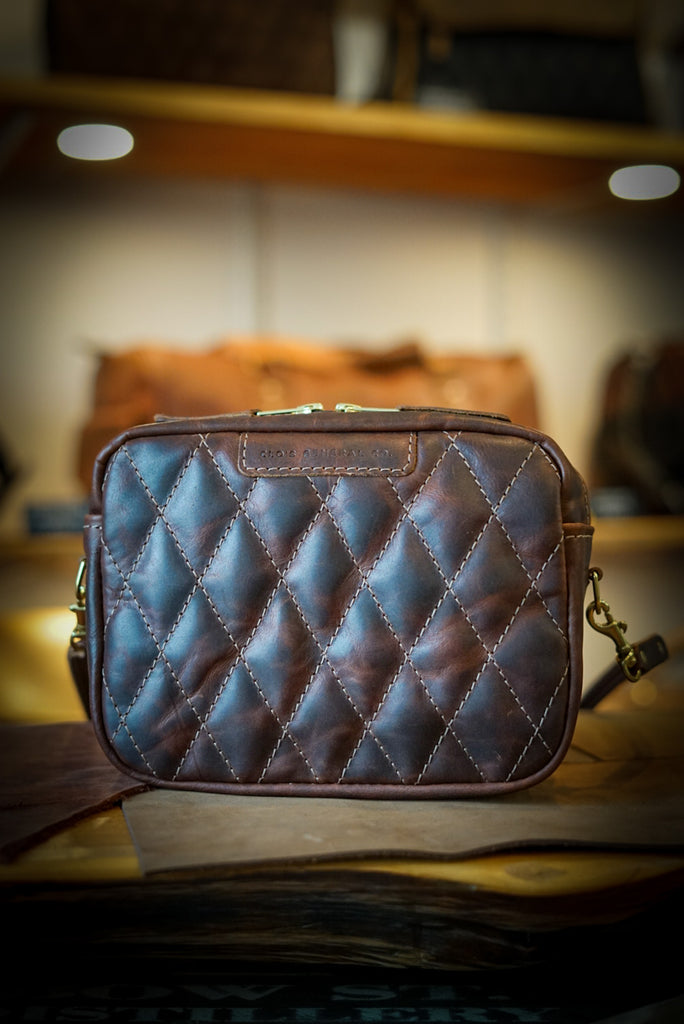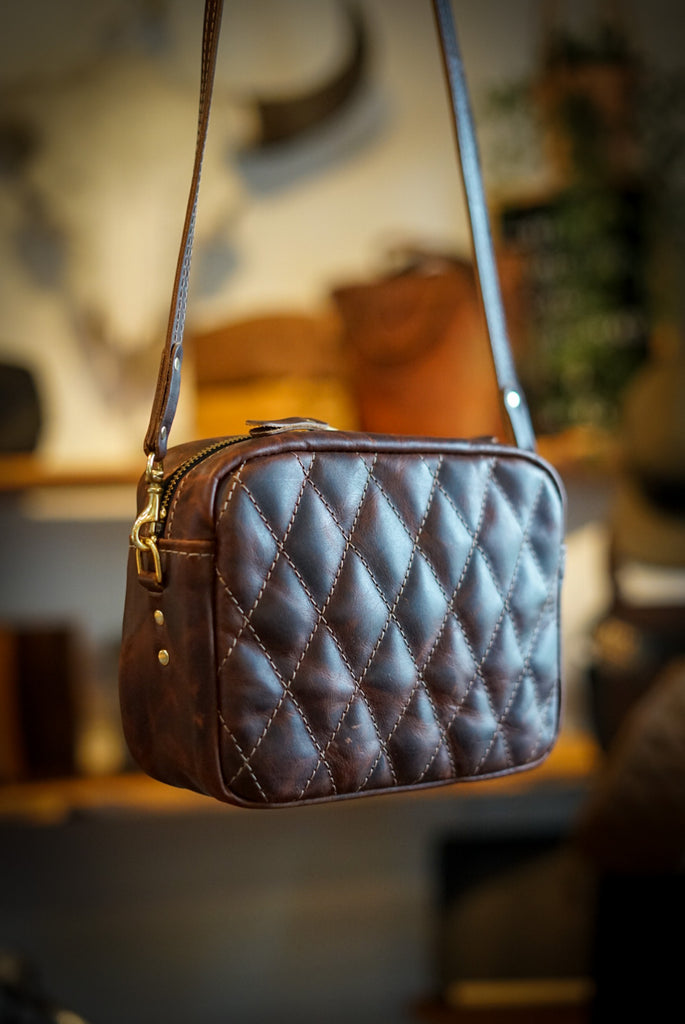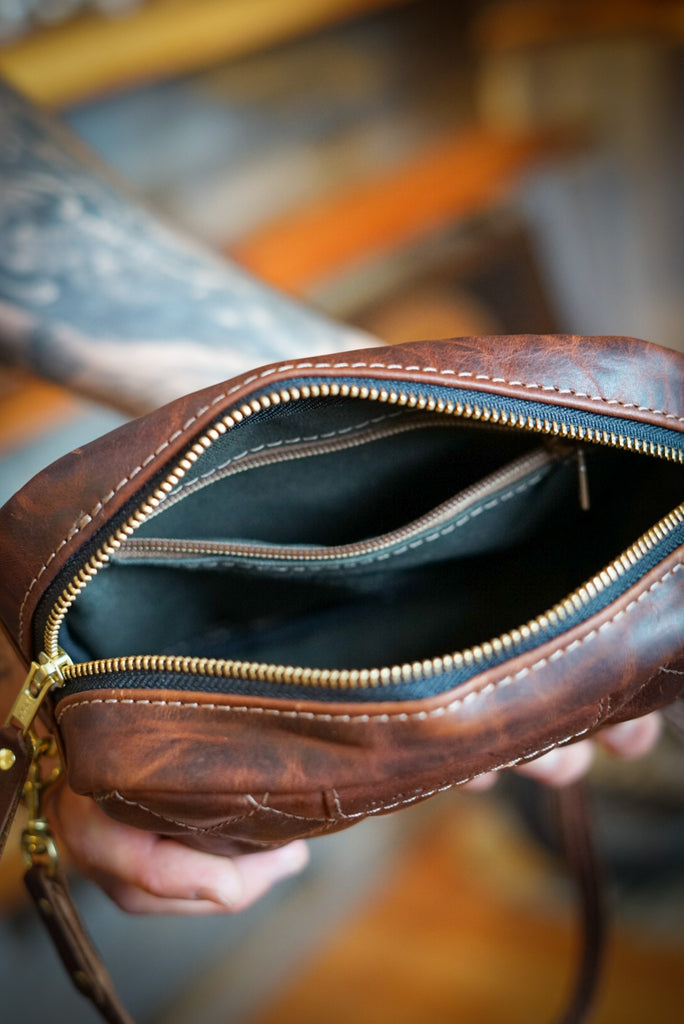 Clo's General Leather Co
Rectangle Bag ("Hardtimes" Brown + Diamond Stitch)
This rectangle bag is handmade in Edmonton, AB with 5 - 6 oz full grain leather.
The "Hardtimes Brown" leather has a unique "pull up" meaning the leather will "pull up" different tones (highlights and lowlights) as the bag is used. 
The double-sided, diamond stitch detailing elevates the bag style and allows for an easy transition from day to night.
The perfect size to carry all your essentials such as a long wallet, pair of sunglass, your favourite lip balm, cell phone & a few extras.
The interior is lined with a water resistant, military grade canvas and has one small zippered pocket.
Handmade with intention and will last many years to come.
This colour way will only be offered for a limited time.
Dimensions:
8" Long
2.5" Wide
6.5" Tall