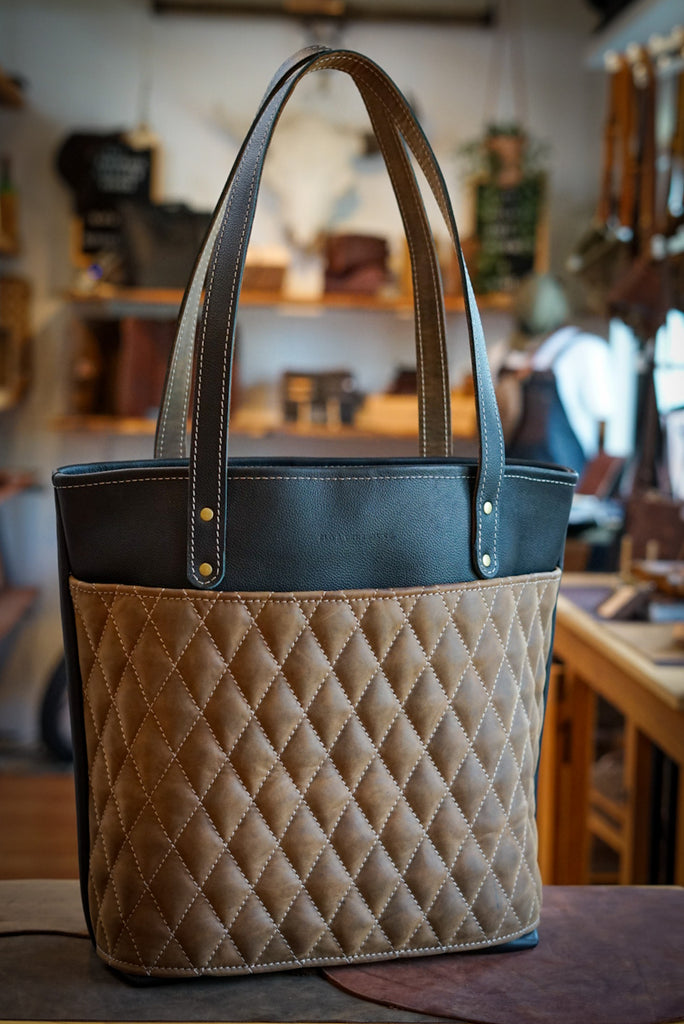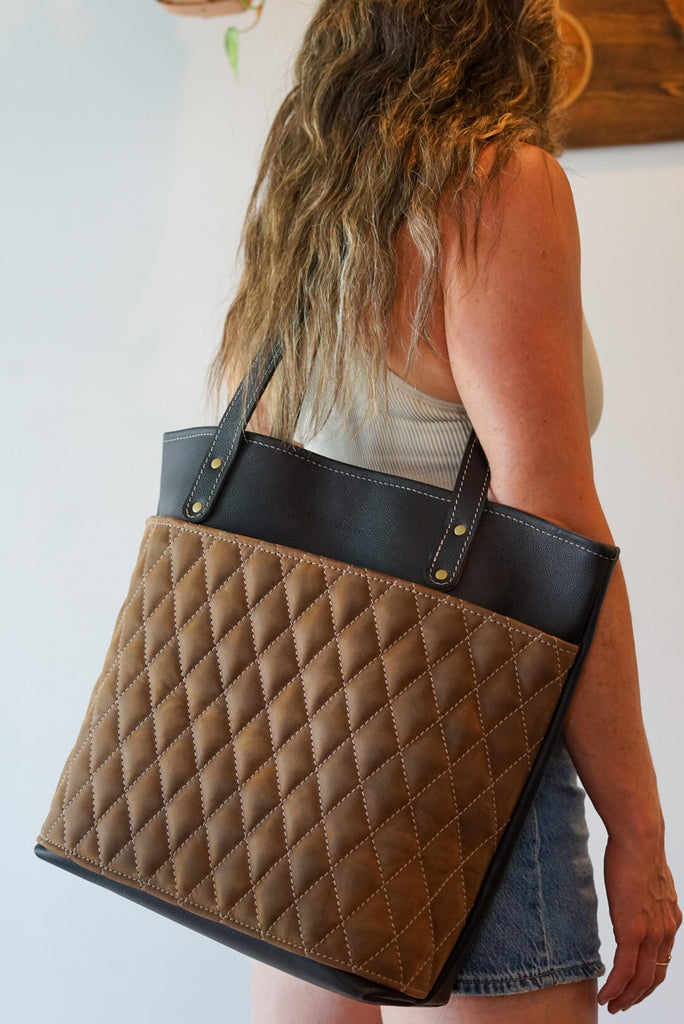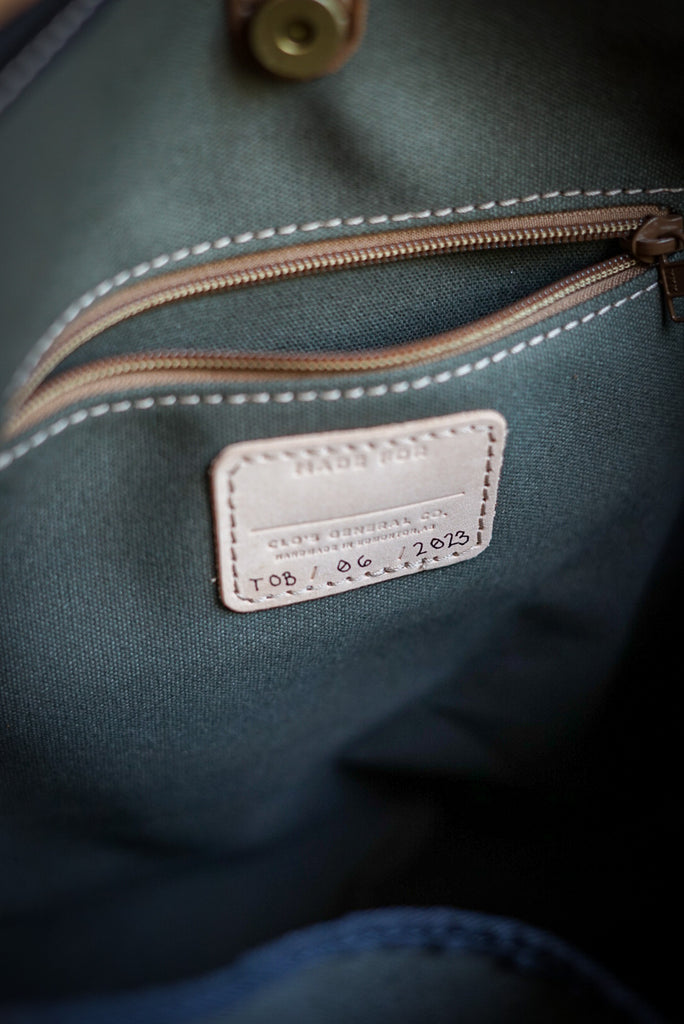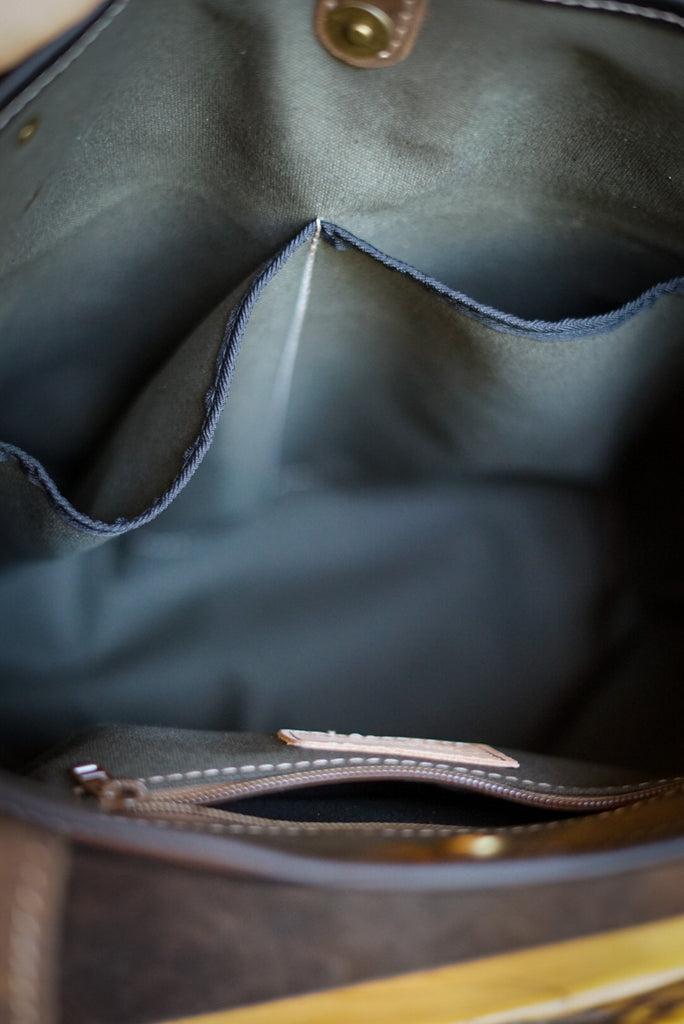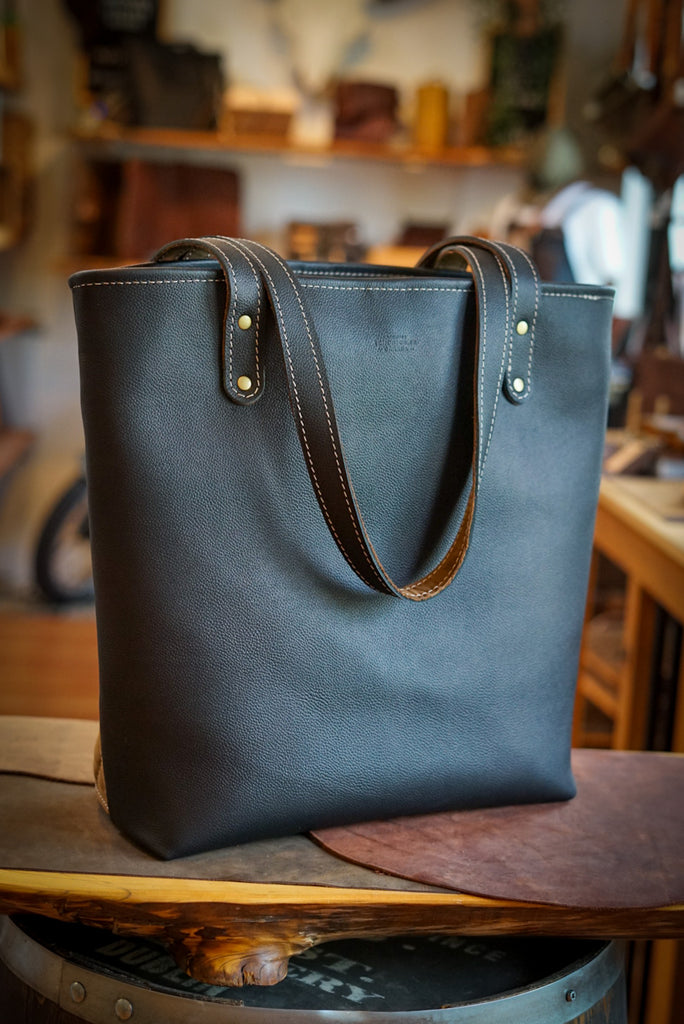 Clo's General Leather Co
Tote Bag (Diamond Stitch: Pebbled Black + Crazyhorse Brown)
This tote bag is handmade from a 5 - 6 oz full grain leather and is the perfect option for when you need to pack just a little extra.
Likely to become your new favourite "go-to" bag for work, yoga, weekend errands or as a carry-on for your next vacation. 
This design includes a padded, diamond stitched slip pocket that is perfect for those items you want to access quickly. The interior is fully lined with a military grade, water resistant canvas and includes a customized patch to add a personalized name, or intials.
Features include:
Large exterior diamond stitched padded slip pocket
Interior zipper pocket
Interior double slip pockets for water bottle and added organization
Magnetic, button snap closure

Water resistant, military grade canvas interior (Green)
Two-ply, double stitched shoulder straps 
Personalized patch reading "Handmade For" with date included.
Dimensions:
14" Long x 5" Wide x 15" Tall
15" Drop Shoulder Strap