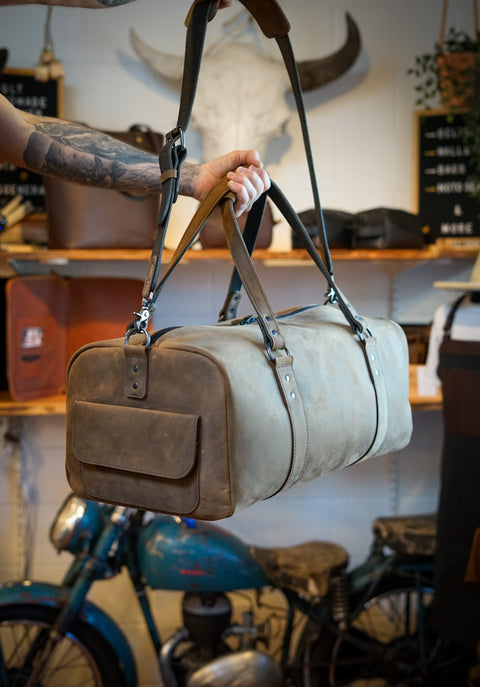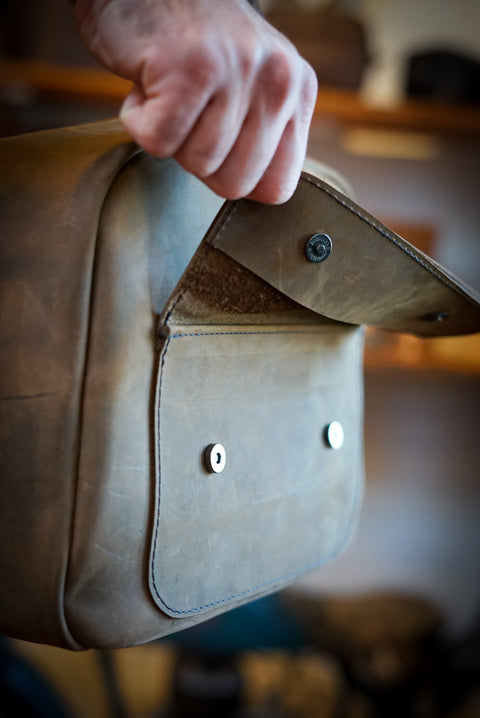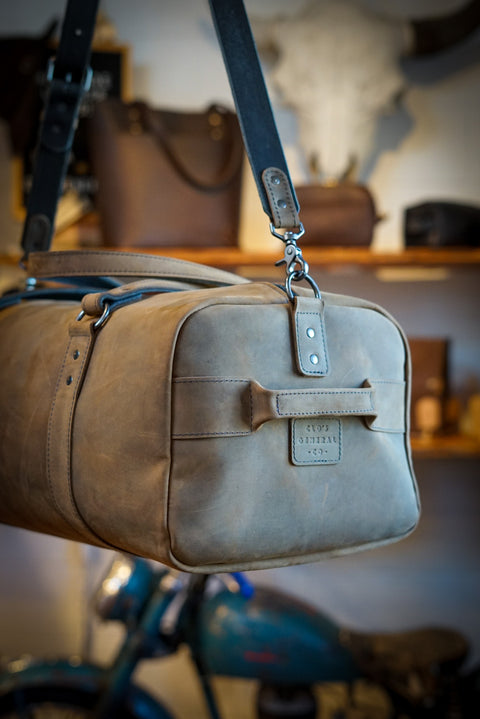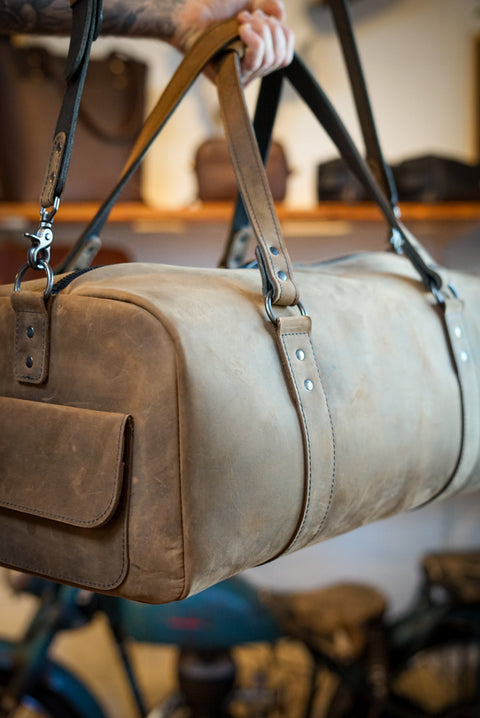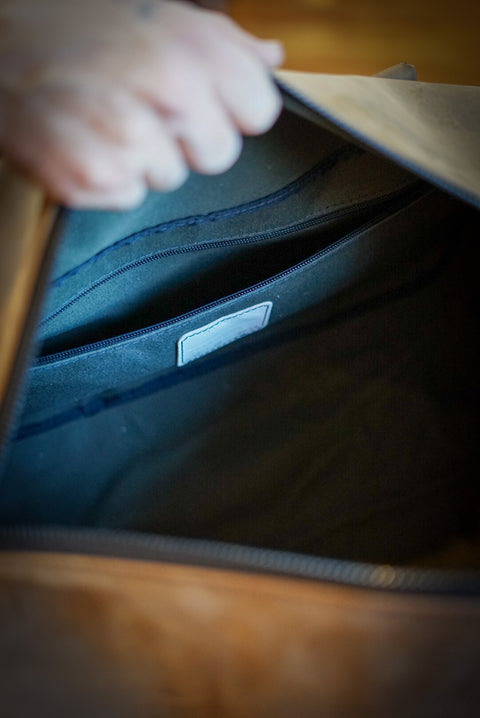 Clo's General Leather Co
Weekend Warrior (Rebel Rust Nubuck)
Handmade in Edmonton, AB from 5 - 6 oz full grain leather and designed with the intention to withstand the test of time.
This full-grain leather weekender in  "rebel rust brown" has a "softer" nubuck finish that looks and feels similar to suede. This particular hide had some really beautiful, natural "markings" giving it a rugged and truly unique appearance.
The interior is made from a water resistant, military grade canvas and has one interior zipper pocket with a "MADE FOR" patch sewn to the interior for personalization following purchase.
There is one small, magnetic pocket on one end cap, while the other end cap includes a convenient carry handle.
Great to use as a carry-on bag for your next airport adventure or the perfect bag to pack for a weekend get away.
Available in store and online -
Features of this bag include:
Exterior pocket with magnetic closure 
Exterior end cap "carry handle" 
Interior 18 oz water resistant, natural cotton canvas (green)
Heavy duty "gunmetal" hardware
Interior pocket with zipper
Removable/Adjustable shoulder strap with added leather pad
YKK top entry, double pull tab zipper
Meets most "carry on" guidelines for aircraft travel
"MADE FOR" patch sewn into the interior that can be personalized following purchase
Dimensions:
21" Long
14" Wide
12" Tall

NOTE: Some of our hides have branding, scarring and markings on them, we do not cut around it as we believe this makes the bags one of kind and truly unique. This does not effect the quality of the material or the bag.