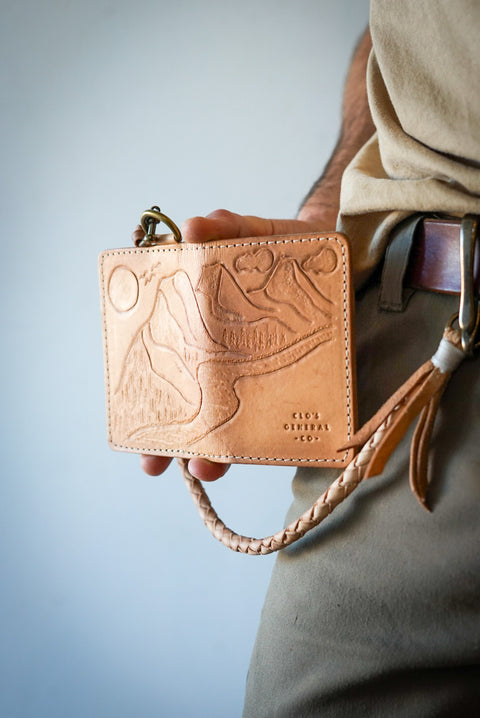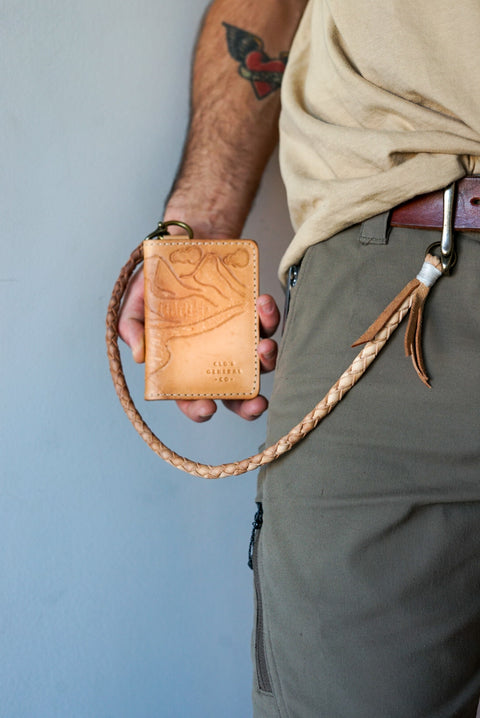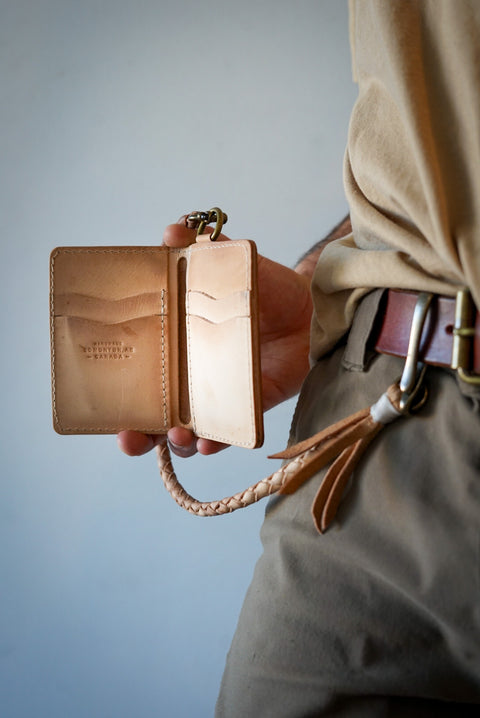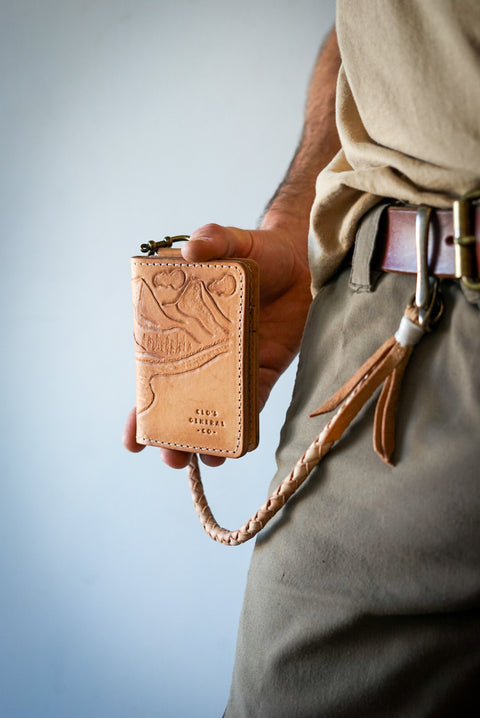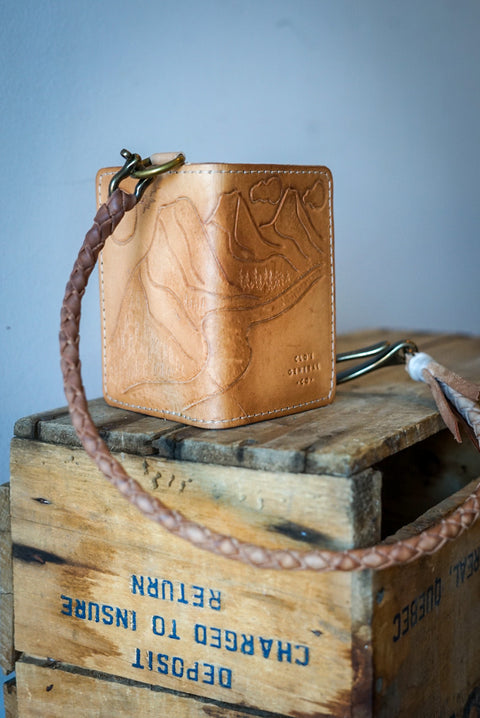 Clo's General Leather Co
Hand-Tooled Mini Trucker Wallet + Four Strand Round-braided Lanyard (1 of 1)
AVAILABLE FOR PURCHASE - DEC 1. 2023
This wallet is handmade and hand tooled from 2 - 4 oz full grain (*natural veg tan) leather in Edmonton, AB.
* Hand tooling is the process of engraving or embellishing designs (by hand) onto the leather - think "drawing on paper" but "carving into the leather" with tools.
A true one of a kind piece. No really, there is only one.

Inspired by the "Three Sisters Mountains" in Canmore, AB.
This mini trucker wallet contains four card slots and can hold between 8 - 12 cards.

Behind the card slot there are (double) inserts on either side that can be used for folded cash and/or receipts.
The attached (four strand) round braided lanyard was braided by hand and comes finished with brush brass hardware.
Attach the Japanese fish hook to your belt (or belt loop on pants) and keep your wallet secure to your body at all times.
Perfect for travel or someone who may often misplace their wallet.
*Note: Veg tan leather refers to the method of tanning the cowhide into leather. It's called vegetable because of the natural materials used in the tanning process like tree bark and saps. Vegetable tan leather is one of the oldest methods of tanning known.
*All veg tan products will turn from light "tan" to dark and rich in colour after plenty of use.
Dimensions:

Height: 4.5" Tall
Length:
(When Closed) 3.5" Long
(When Open) 7" Long