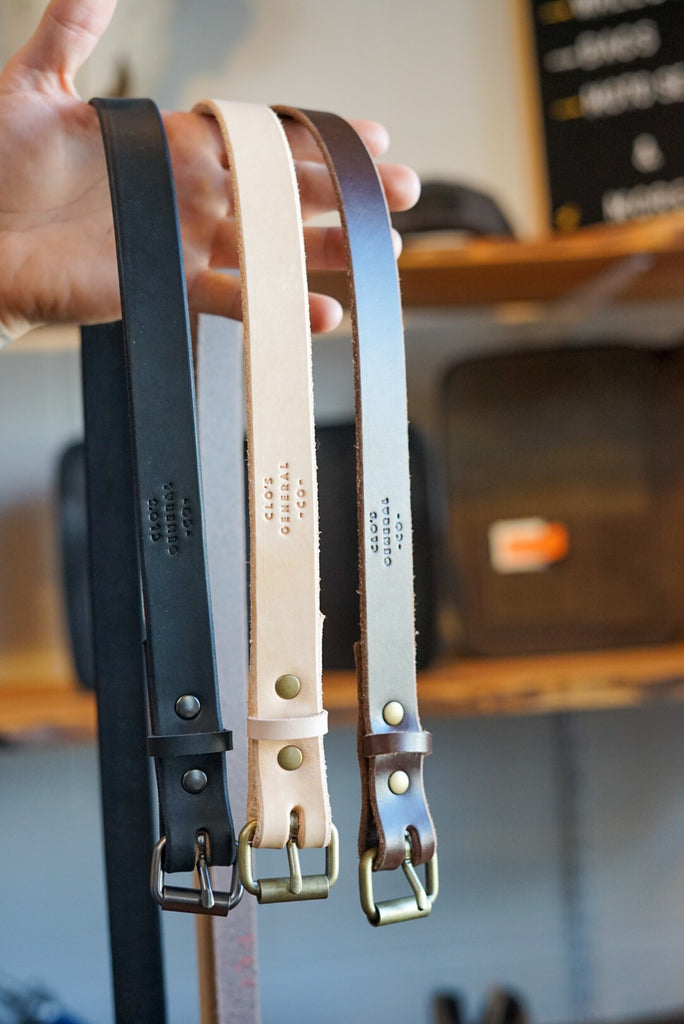 Clo's General Leather Co
Narrow 1" Belt
The Narrow 1" belt is hand made from 8 - 10 oz veg tan "harness leather" with the option for brush brass or gunmetal hardware.
If you desire a belt with a different width, just let us know!

Measuring instructions:
To accurately measure your belt for the perfect fit, take a measuring tape and begin at the buckle end where the material folds over and start your measurement. Hold the measuring tape and measure to the hole most used on the current belt. (Refer to photos.) We make that measurement the centre hole, and then include two holes bigger and two holes smaller for adjustment. 
Important Tip from the shop:
Most often, people are 4" larger in a belt size than their actual pant size.
For example: If you are a 32" pant size, you will likely be a 36" belt size.
** Please understand that our belts are a final sale, no exchanges or refunds **